Monica & Shannon Brown: TATTOO'D LOVE & A DIAMOND RING!
Oct 17 | by Natasha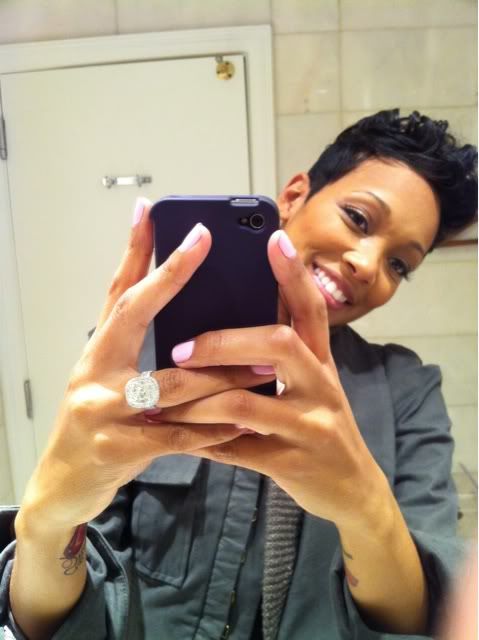 Well looky here. We spy a FAT diamond ring (engagement, anyone?) and a "Shannon" wrist tatt on R&B chick Monica. And she's in no way trying to hide it.
Pics of a blinding diamond ring and a love-tatt to match, plus what Mo and her beau Shannon Brown had to say about each other, when you read on...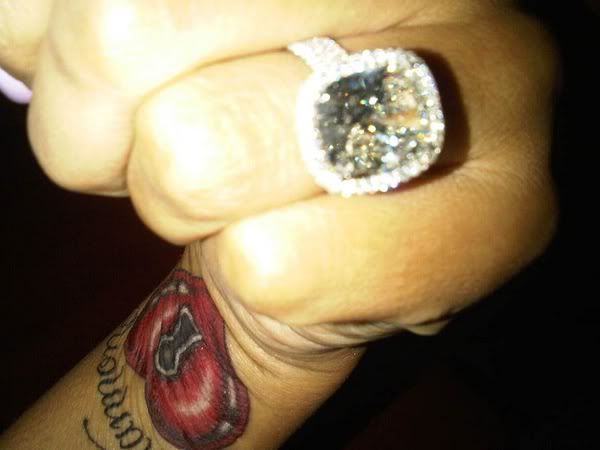 Wowsers! Looks like Laker baller Shanon Brown indeed knows how to spoil his lady. The couple has only been dating a few months, but that didn't stop him from copping the lovely Monica a 10 Karat diamond ring!
Monica's stylist Adrian Anderson spilled the beans about the ring. And everyone's suspecting is an engagement ring even though it's on her right hand (or left, as IPhone can flip a pic if you tell it to). Mo had just gotten styled for her performance at last night's Black Girls Rock! event in NY when Mr. Adrian snapped a pic and posted for the world to see. And Mo rocked the ring--on her left hand--on stage as well.
In the twitpic of the ring, you can see a "Shannon" tattoo...complete with a big heart with a lock hole in the middle. Hopefully it's temporary, because we know how ish usually turns out when couples get each others' names tatted on themselves.
But check out what Monica had to say about Shannon's gift and her love for him (read from bottom up):
Awwww. And if that's not enough of a sweet tooth, here's the cutesy things Shannon just gushed about his girl on twitter :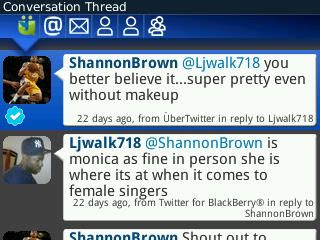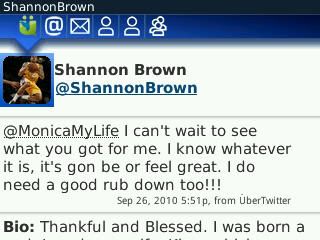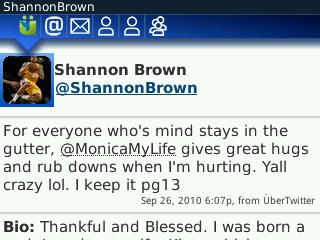 10 karats and tattoos and twitter gushing....this love game is serious out here.