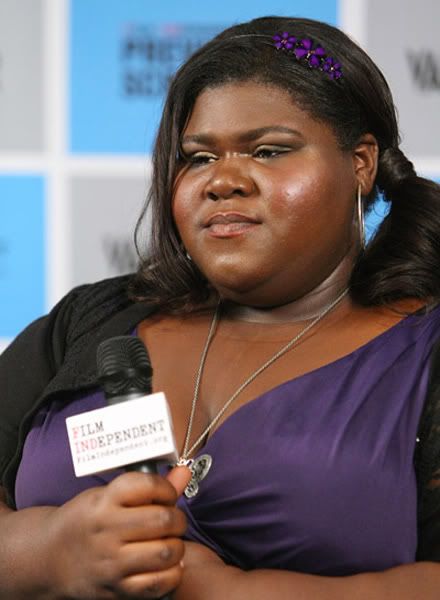 YBF chick Gabby Sidibe has been added to the cast of a new comedy flick starring Eddie Murphy and Ben Stiller. Find out details about Gabby's latest role inside plus what Oprah Winfrey will be doing with the director of HBO's "Sex And The City"...
Oscar nominated actress Gabby Sidibe joins the cast of a new action comedy, Tower Heist! The movie has a hot cast of seasoned comedic actors Eddie Murphy, Ben Stiller and Alan Alda.
Gabby will play a worker in a luxury high-rise who discovers her pension fund has been emptied out by a white collar crook. This will be Gabby's first major film role since starring in the Oscar-nominated movie Precious. The flick Tower Heist! begins filming in New York next month and has a November 4, 2011 release date. I've been saying Gabby needs to land a comedy role. She's indeed gonna rock it.
And will Oprah be the next Carrie Bradshaw?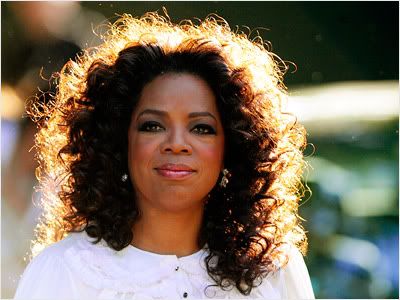 The talk show empire queen joins the cast of a Universal Pictures untitled comedy that will be written and directed by Michael Patrick King and star Meryl Streep, Sandra Bullock and Oprah Winfrey. It's an ensemble comedy set in the world of a Home Shopping-type network, where characters make their way through the maze of mania that surrounds marketing, marriages and the media. Michael, who wrote and directed two Sex and the City films after he executive produced the HBO series, said:
"I came up with the idea of writing for Meryl, Sandy and Oprah, and it became so specific to them that I wanted to be sure I had interest from these ladies. I put it in front of each of them and they all said yes. To have access to these women, tell them this story and hear yes was almost like a Greek mythological journey, with me going from one goddess to the next. It was humbling. They're all unique, and the idea of writing parts that three strong women will play is such a challenge. Their body of work is beyond reproach. It's also appealing to craft a character for Oprah to come back and play that's not Oprah."
King said he will begin writing immediately, and expects to have the script done by January. I hope the movie turns out better than Oprah's last starring role in Beloved.