Lebron James' New NIKE Ad "RISE" + Nicki Minaj & Will.I.Am's "Check It Out" Video + Mariah Carey's Xmas Single "O Come All Ye Faithful"
Oct 25 | by _YBF
Lebron James filmed a new NIKE commercial called "RISE" that questions all the haters and critics who have criticized his every move this year. See the ad inside plus we have Nicki Minaj's new video with Will.i.Am too. And as a bonus, Mariah Carey's duet with her mother Patricia, "O Come All Ye Faithful."
Check out Bron Bron's new NIKE ad here:
So what do you think? Should Lebron make his own decisions or try to please the fans? Y'all already know what my answer is. You'll die a stress-related death trying to please everybody. So...f**k 'em.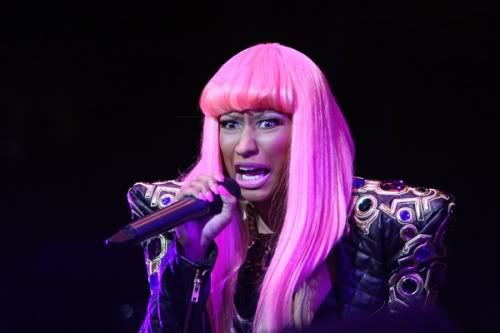 And the pink lady has dropped the video for her collab with Will.I.Am. Check out Nicki Minaj in "Check It Out" below:
Will.I.Am & Nicki Minaj go with a colorful-spacey theme for the video. "Check It Out", will appear on Nicki's Pink Friday album that drops on November 22nd.
And here's Mariah's duet with her opera singing mama Patricia, "O Come All Ye Faithful" from her new Xmas album Merry Christmas II You, which we reviewed a few days ago:
Loves it.