GIRL FIGHTS: "Football Wife" Asked To Leave The Show? + Jessica White Arrested Over Cab Brawl
Oct 26 | by _YBF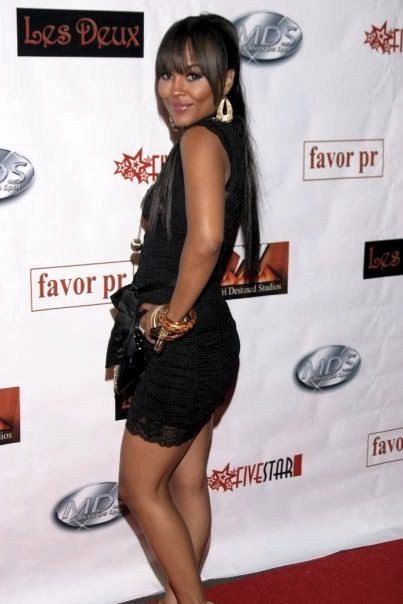 Mercedes Nelson of the "Football Wives" may have been asked to leave to show because of a fight with a fellow cast member, and this comes just after the first episode. Meanwhile, Sports Illustrated model Jessica White was arrested for punching out a woman during a fight over a cab. Get the deets on both girl fights inside...
Only one episode in and already one cast member of "Football Wives" is out. We told you about Mercedes Nelson, the ex-girlfriend of Dallas Cowboys running back Marion Barber a few days ago.
Now, sources are saying Mercedes is out after she threw a bunch of tabletop items at Chanita Foster, also on the show. According to TMZ, producers had to shut down production and "came to an agreement" that it would be best for Mercedes to leave the show because it just "wasn't for her."
Mercedes was absent from Sunday night's premiere and VH1 has said she wasn't asked to leave, explaining, "She only ended up being in a few episodes due to story lines." Yea....just like "boring" Lisa on the "Real Housewives of Atlanta."
VH1 admits, "she does throw something" ... but won't reveal details ... because they plan on using it in the show.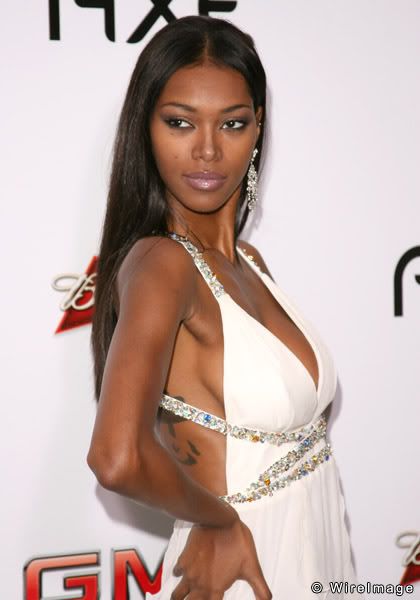 Saturday morning, Sports Illustrated supermodel Jessica White was arrested after she allegedly beat down a woman over a taxi outside a downtown club. Jessica, the sometimes gal pal of actor Sean Penn, was charged with misdemeanor assault and released after allegedly yanking the woman's hair and striking her face with her hand.
Witnesses say Jessica got into a dispute with "a 28-year-old woman" at 4:50 a.m. while trying to hail a taxi. According to the court complaint, Jessica "pulled the victim's hair and struck [the victim] numerous times in the face with her hand, causing abrasions, swelling and substantial pain."
Some industry insiders compare the Buffalo, NY native to Naomi Campbell as she is described as a "firecracker" and trouble maker. One source said, "She would chain-smoke on set, snap at the hairdressers and the makeup artists. She changed agencies several times because she's supposedly difficult to work with."
Jessica has been represented by IMG Modeling, One Model Management, Wilhelmina Models and Elite Model Management, and recently re-signed with IMG.
Reps for IMG deferred comment to Jessia's lawyer, Jeffrey Mennen, who said, "The police report doesn't sound like Jessica, and she must have been provoked." Umm hmm. Isn't that the same excuse Naomi gave to Oprah?