Rihanna Talks Chris Brown Again In Marie Claire UK
Oct 28 | by YBF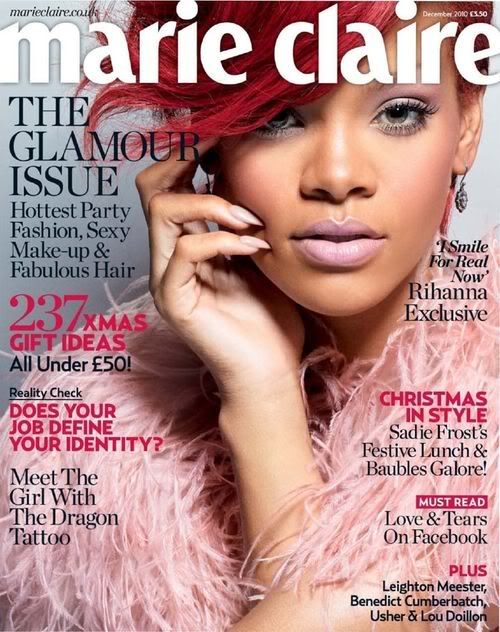 We already posted the pics of Rihanna in the upcoming issue of Marie Claire UK's December edition. More on her interview when you read on...
In the new issue, Rihanna is talking about the whole Chris Brown situation again. She talks about how hard it was to deal after the 'incident'.
Some quotes from the interview:
"You just lose touch of everything that you love and everything that you would normally do; how you would dress or how you would say something. It just feels like it's not coming from you. It's just this one empty vase. I felt like an empty vessel."

"Eventually, I remember waking up one day and I knew I was over it, one day. I remember I was in New York at the Trump Hotel and I woke up and I just knew I was over it. I needed that wake-up call in my life. I needed a turning point, and that's what God was giving to me."
"All this terrible stuff they say to you, it breaks you down,[But] once you're back on your feet – if you ever make it back on your feet – that's the ultimate achievement"
She also speaks on her new boy toy Matt Kemp.
"I feel like I smile for real this time. The smiles come from inside, and it exudes in everything I do. People feel my energy is different. When I smile they can tell that it's pure bliss and not just a cover up"
Hmmm. Glad both of them have moved onwards and upwards...