FOOLYWANG MATERIAL: 50 Cent Playing With $500K During A Recession!
Nov 04 | by YBF
50 Cent has nothing better to do with his time than play with $500,000 in $100 bills.
See the rest of the pics when you go inside...
50 Cent showed off his stacks on deck yesterday and bragged to all of his followers with pics. He gathered $500,000 on a table and played around with it making a house out of money and a heart of money. He said "Who said I don't have a heart. Lol"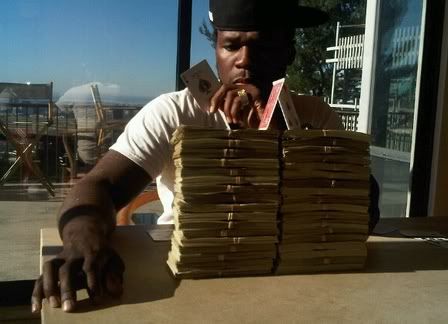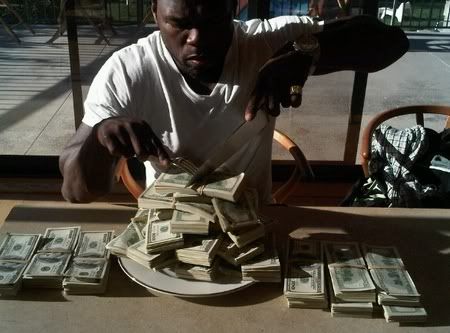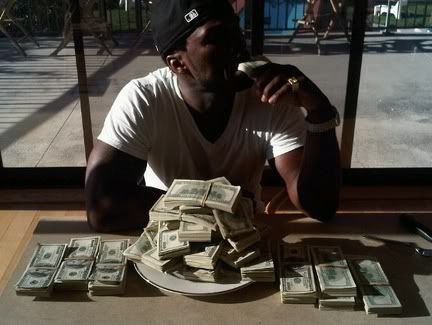 SMH. You can't tell people what to do with their money, but with so many people losing their jobs...their houses...their savings...this is a little tacky and obnoxious. And some of those struggling are likely fans of 50 Cent. Can't wait for him to grow up.