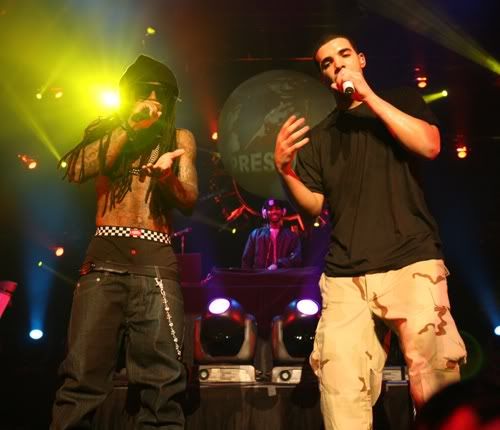 The Young Money clan has been reunited as their leader Lil Wayne is officially out of the slammer and back on the stage.
Pics and video of Drake bringing out Weezy at his last tour stop in Vegas last night when you read on...
It's Weezy's first performance since being a free man. He and Drake took over Vegas last night much to the crowd's pleasure. Check out pics and video: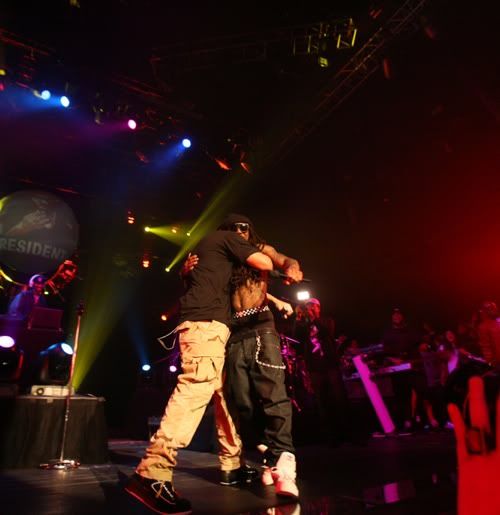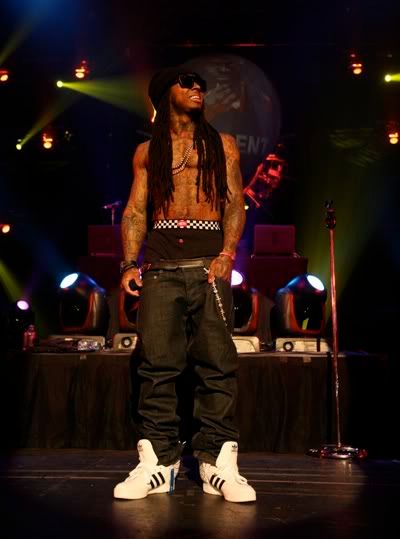 Looks like Weezy really may be off that stuff...and maybe hit the weights a bit in the slammer. He's looking and sounding more healthy than usual. And that's a good thing.
He's back.
Pics: All Things Fresh, Video: Karen Civil