Kanye Pops Off About "The Today Show", Says He Doesn't Trust Press Anymore
Nov 10 | by Natasha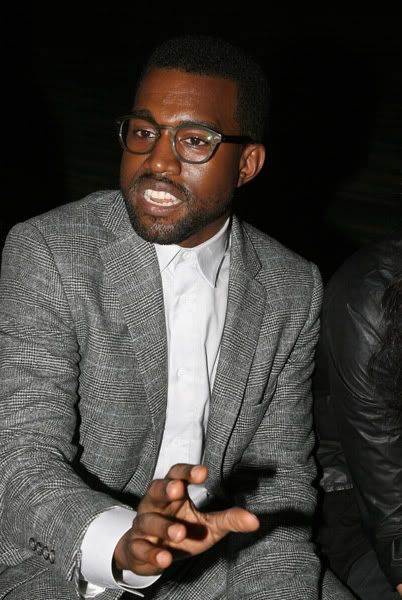 Despite getting rave reviews--5 stars to be exact--from Rolling Stone magazine for his My Beautiful Dark & Twisted Fantasy album, Kanye West has snapped at the media yet again via twitter.
Late Tuesday night, 'Ye took to the social networking site to express his pissy-ness at Matt Lauer and "The Today Show". As well as his disdain for all media. Read on for his latest rant...
Apparently, Kanye went to "Today" to have a little sit down with Matt Lauer this week. Matt recently spoke to former President Bush about Bush's latest memoirs, And of course, Matt asked him about Kanye's comments about George Bush and black people. So it seems like the premise of the sit-down was for Kanye to give his side and discuss his current life and career.
But things took a turn for the worst when Mr. Lauer and "Today" drudged up 'Ye's now infamous Katrina relief program Bush comments and the MTV stage-crashing audio with Taylor Swift at the 2009 MTV VMAs, all while 'Ye was talking. And now, Kanye is revealing his tortured soul and wishes that Michael Jackson was still alive so he could get on twitter and explan how twisted the media is. Peep his tweets: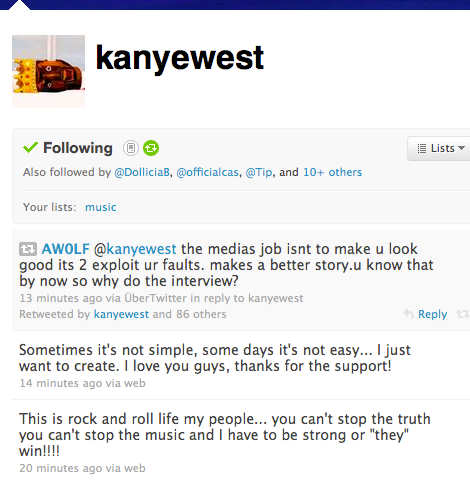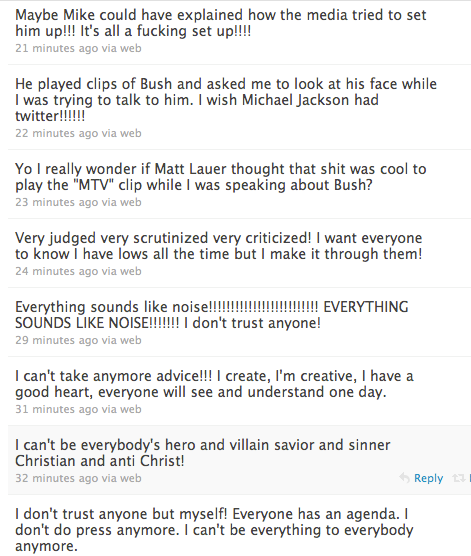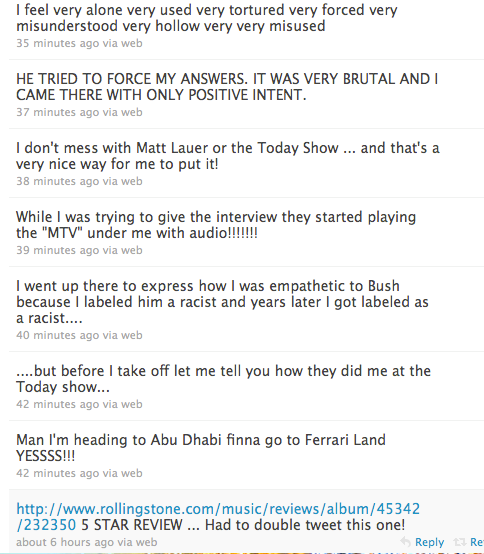 Sigh...