Monica's Back On Twitter, Reveals A STALKER Ran Her Off?!
Nov 10 | by Natasha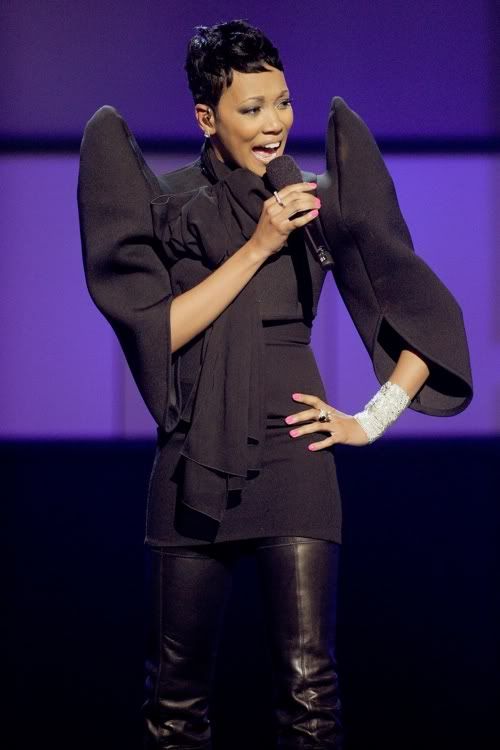 Get your Welcome Back tweets ready for Monica. She popped up tonight on the popular social network after making a grand exit just a few weeks ago.
We've got her comeback tweets, including her explanation about her stalker getting arrested, when you read on...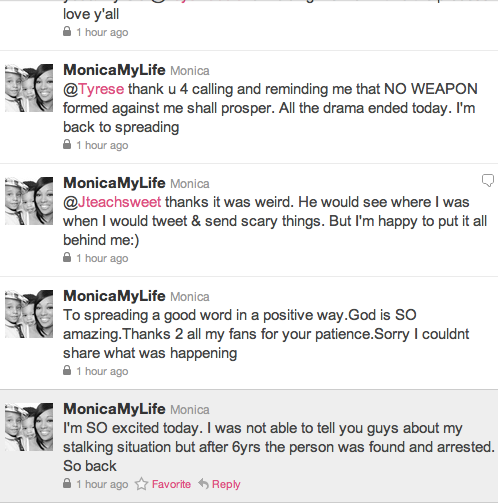 So Monica's back on Twitter. After leaving just a few weeks ago so she could protect her family--her words--she's now back on the social networking site.
Mo tweeted that her stalker she's been dealing with for 6 years started sending creepy and scary things to the places she tweeted she was at. But he was just arrested. So now she's back. Hmmm. And we thought she left because she was getting bashed by some folks for gettng engaged to Laker baller Shannon Brown so quickly.
Most importantly, the wedding lover in me is excited we can now read the inevitable wedding planning tweets. 1 Point for us...