Another Ochocinco Reality Show...With Evelyn Lozada?!
Nov 18 | by YBF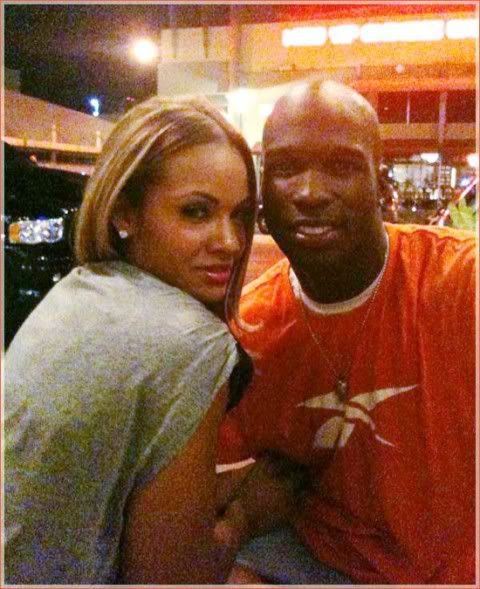 Word has it Vh1 has already offered Chad Ochocinco and his new "fiance'", Evelyn Lozada, their own reality show. Find out the deets when you read on...
We told you earlier that Chad proposed to 'Basketball Wives' star Evelyn Lozado. The couple dated for about four months before Chad gave her a 10 carat diamond ring. Now, just two days after he proposed, Vh1 offered the couple a reality show about their engagement.
The show will center around their relationship and the days leading up to the wedding. Sources say they are both interested, but won't sign a contract unless the money is right.
Something isn't right about this. The two get offered their own show a DAY after he proposes?! Maybe this engagement is just a hoax for the two to get another reality show. Or will Evelyn switch from 'Basketball Wives' to 'Football Wives' ? Questions we can't bring ourselves to care that much to answer...