While your fave celebs like Alicia Keys, Usher, Jennifer Hudson and plenty others remain "digitally dead" until that $1 millie mark is reached in money raised for AIDS afforts, Mrs. Beatz hit up "106 & Park" last night to promote the campaign.
We've got the pics of the new mom when you read on...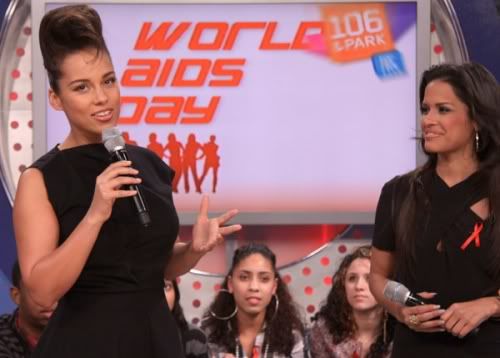 To commemorate World AIDS Day, Alicia Keys went to "106" to talk to Rocsi and the kiddies about what the day means to her. She also encouraged everyone to give money for reaserch and cures to BuyLife.org--her pet website she's using as a vehicle to raise money for the cause. Once the $1 mill mark is reached, the digitally dead celebs who have been abstaining from Facebook, Twitter, everything social since November 3oth, will miraculously come back to life.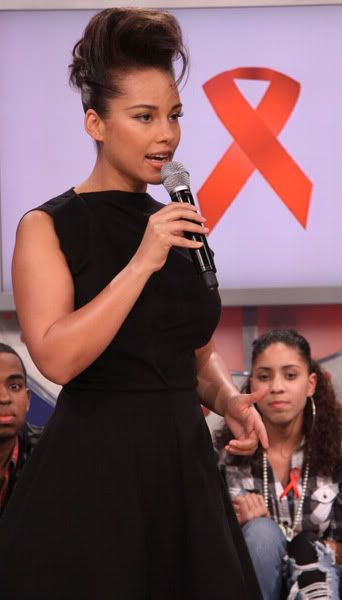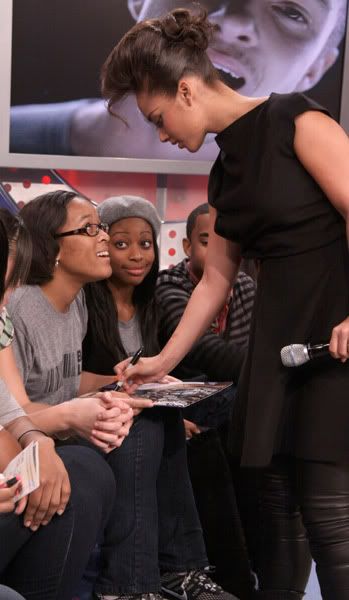 She signed autographs for the audience members and looked great in her all black look.
And afterwards, she hit a screening for the movie Blutiful: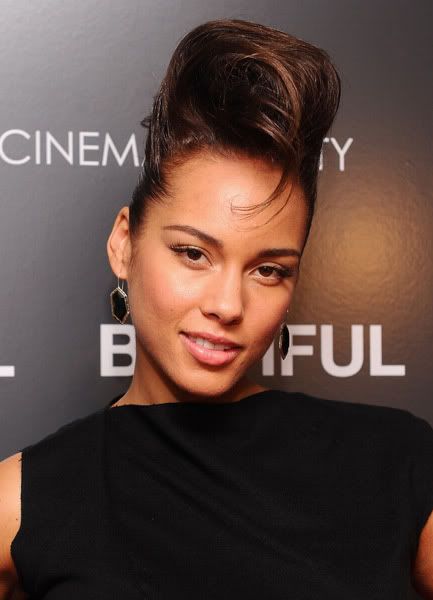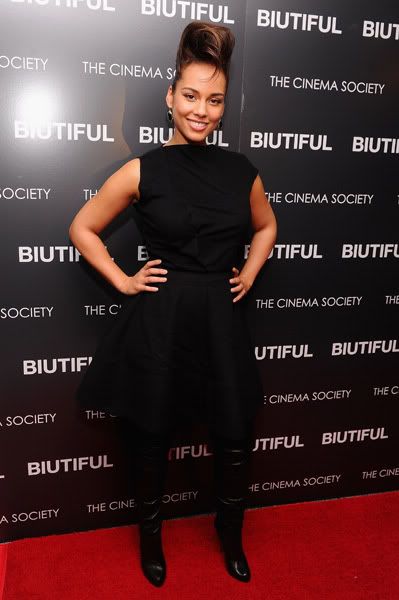 Nice.
And here's video from her appearance:
Photog: Nunez