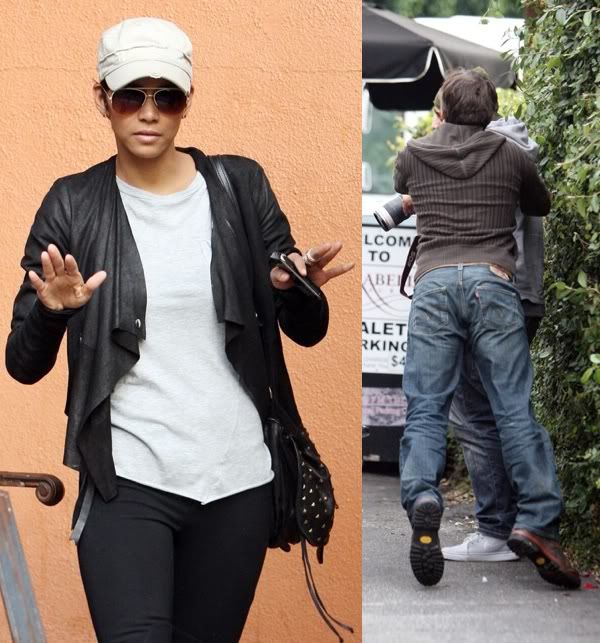 Drama at Mirabelle's! Halle B. and her booski Olivier Martinez hit up Mirabelle restaurant in L.A. for lunch Friday. And, after arriving in separate cars, the two had a run in with the paparazzi on the scene. And Olivier had to hold it down for his woman.
Pics of Olivier scuffling a pap to the ground, and Halle having to be escorted out of the restaurant by the owner, when you read on...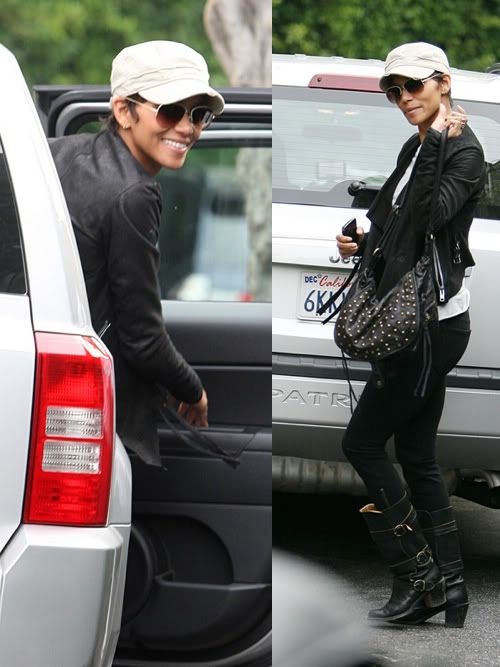 Halle started out her lunch date with Olivier smiling. But ish quickly went left when reportedly the paps on the scene were harrassing Halle. A nasty scuffle happened after the "Dark Tide" co-star couple coudn't take anymore of the foolery.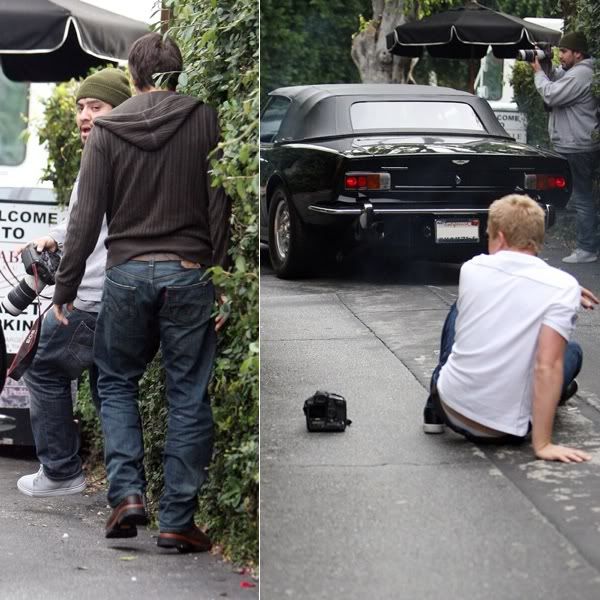 According to Gossip Girls:
Showing his machoism, Olivier walked around his car and got in the face of the photographer before proceeding to shove the shutterbug violently.

Yelling profanities as he hopped in the car, Martinez reportedly backed his car out of the property at a high rate of speed which caused the photographer to fall to the ground.

Insiders tell that the Los Angeles Police were called to the scene, with the belief that Olivier might just get into a bit of trouble for his aggressive driving.
Is it just me...or is there something so sexy about a man who will fight a random ass person on the street for you...and does it in a french accent?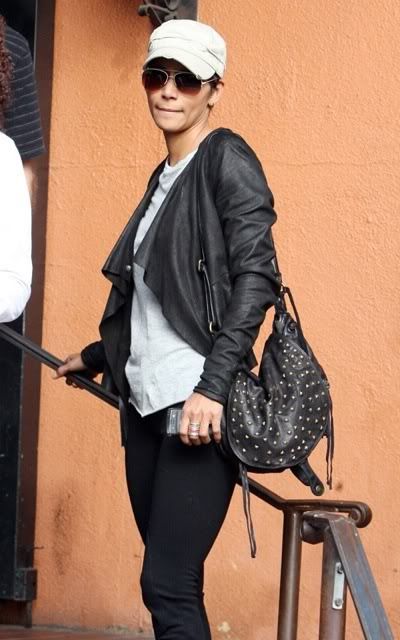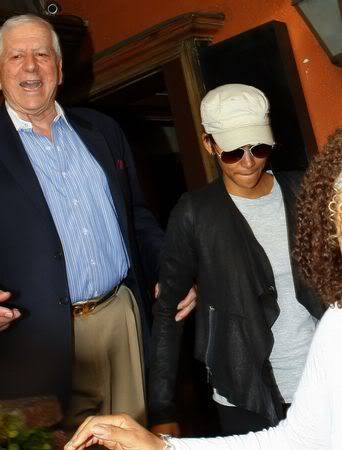 Halle was escorted out of the restaurant by the owner. Well that was an eventful lunch...