Los Angeles Lakers world champion Shannon Brown and his fiancee' Monica celebrated his 25th birthday this weekend by creating his own milkshake called the 'Rim Reaper' at Millions Of Milkshakes in Culver City yesterday. See the pics inside, plus check out Antoine Dodson and his sis in the mix at Millions Of Milkshakes too...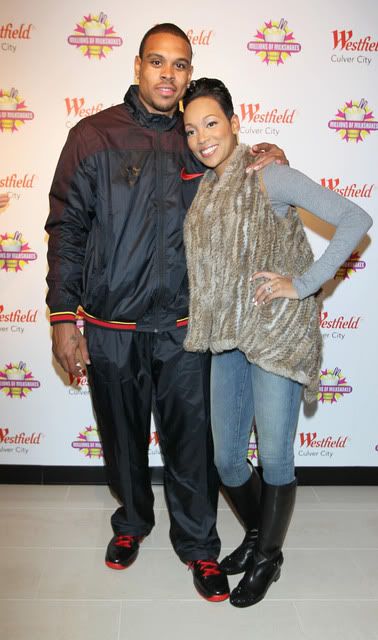 Shannon's milkshake consists of strawberries, mixed berries, pineapples, protein powder, vanilla ice cream, whipped cream, and a cherry on top. And he had his new fiance Monica and her sons on hand for the event too. How sweet.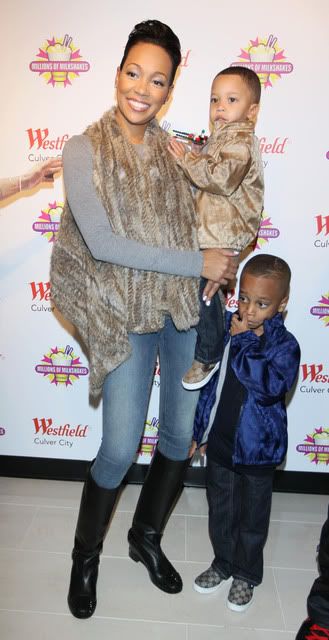 Mo brought the boys with her.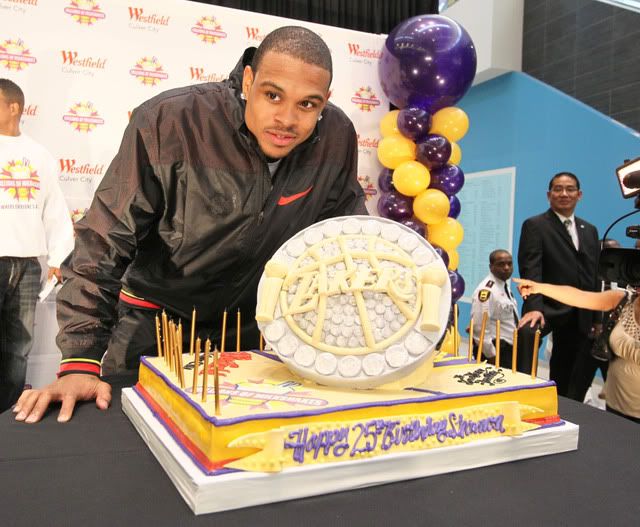 Cute cake.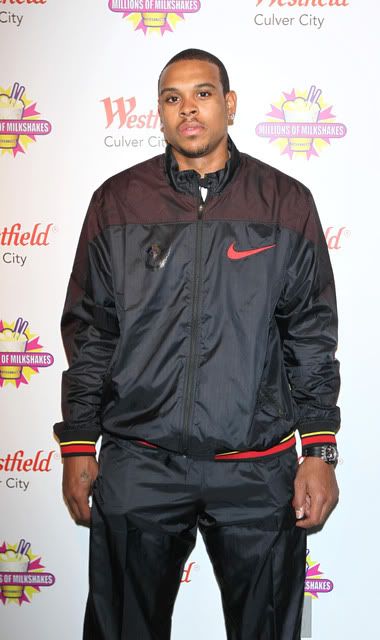 I don't know what they asked him...but it left him very surprised.
I see the "fans" were in full force that day.
Damn he just made that shake look all kinds of sexy. Wasn't expecting that. Anywho, all proceeds of the 'Rim Reaper' sales will be donated to The Shannon Brown Foundation, a charity for the well-being of children emphasizing positive social development.
And guess who else stopped by Millions Of Milkshakes:
Yessss indeed. Internet sensation, Antoine Dodson, his sister Kelly Dodson, and his friend, Andrew Skyers also shook up some shakes yesterday. And this wasn't 'Toine's first time. He made up his "Project Millionaire" shake this past October. I see Kelly's recovered quite well from her "intruder scare".
Mad Toine's hair is more laid than his sister's.
Antoine's friend Andrew is really giving me Grace Jones right now. Don't laugh.
Photos via WENN