YBF EXCLUSIVE GIVEAWAY: Win $1000 CASH From NFL Baller Jarvis Green!
Dec 06 | by Natasha
NFL Baller Jarvis Green is dreaming of a fab Christmas! And he's teamed up ith TheYBF.com to do an exclusive cash giveaway to two very lucky readers.
Read on for the deets...
YBF LOVES our single moms! And we're dreaming up a perfect Christmas for you and your YBF fab kiddies?
Former Patriot/Bronco, Jarvis Green and his foundation have teamed up with TheYBF.com to help 2 of our lucky readers! We're giving two (2) lucky and deserving YBF single mothers each a check for $1,000 to shop for Christmas!
As a great father, husband and son, Jarvis understands how equally important and hard the holidays can be so he wants to help out in a big way!
Giveaway Requirements
*Nominee must be at least 21 to enter TheYBF.com Giveaway
*Single mother
*Submit an essay (500 words or less) about "Why I am deserving of the $1000 giveaway prize"
*Willing to submit a post giveaway testimonial interview for Jarvis Foundation records
*Email your name, contact information & essay (in a Word or similar document) to Giveaways@TheYBF.com for your chance to win.
Contest begins today, December 6th and ends December 13th at 11:59p.m./EST. The winners will be announced by Wednesday, December 15th (2010) on TheYBF.com! Stay tuned for more Holiday Giveaways from YBF...
Jarvis Green is a Louisiana native, who is a nine-year defensive lineman. He won two Superbowl rings while playing with the New England Patriots.
The Jarvis Green Foundation mission is to provide support to single working mothers in disadvantaged, low-income areas whose lives have been affected by tragedy. This cause is especially close to Green's heart because he has seen firsthand the struggles they face. To that end, he dedicates his time, energy and financial resources to assisting single mothers in need.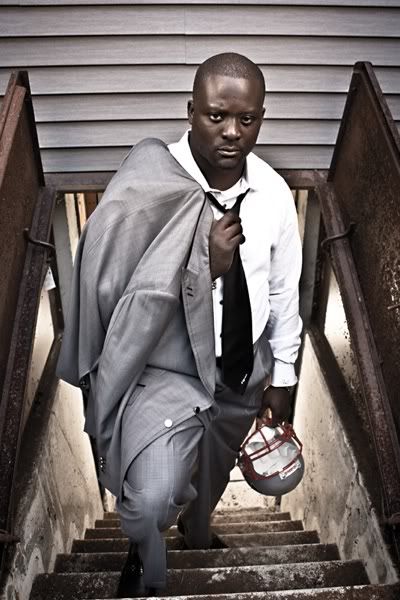 Be There for Your Kids Campaign, Ellen Jaskol Photography