Ciara Slams 50 Cent Dating Rumors, Calls Him Her "Best Friend"
Dec 13 | by Natasha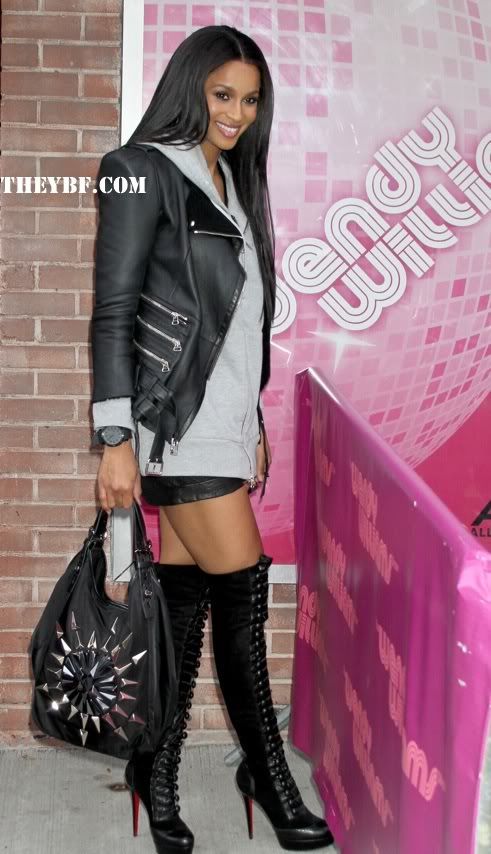 Ciara made an appearance on "Wendy Williams" today to promote her album Basic Instinct that drops tomorrow. And, of course, she slammed the 50 Cent dating rumors. But she did call him her BFF.
Read on to watch the clip and catch pics of her leaving Wendy's set....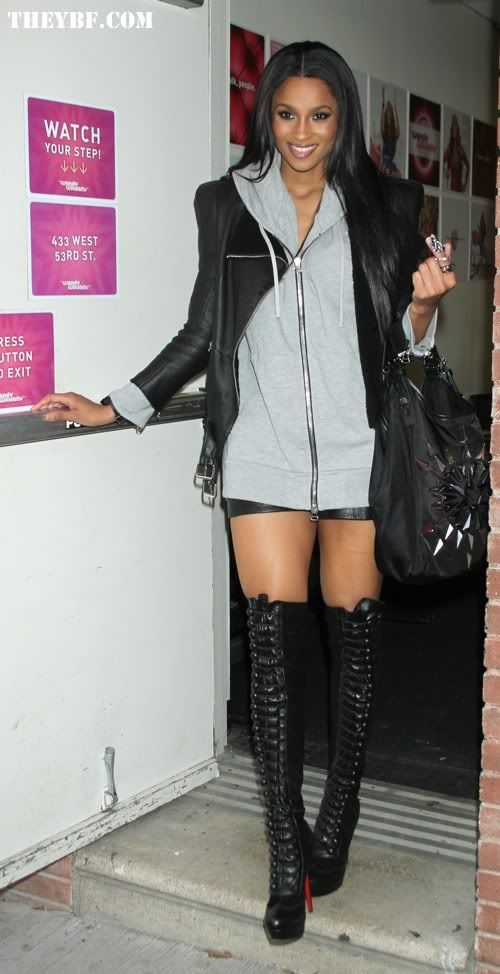 Cici also showed off her back bending hula hoop dropping skills for the audience. All while talking about her past relationship with Bow Wow and how she's now taking things slow, and her new "rumored" relationship with 50 Cent, who she calls her bestie.
The text:
Ciara on rumors surrounding her dating life, and how it has her bent over backwards:
WW: With all this sexy, I must ask you about your love life, Bow Wow and you have been over for years, and then there were the rumors about you and 50 Cent.
C: Rumors, yes.
WW: And I can tell you that the other part of the rumors were that you [and 50 Cent] broke up because you weren't domesticated enough.
C: Oh, wow. Well, there's been a lot of interesting with that – and it's definitely funny when you hear all the things that people create.
WW: I heard he gave you a fast sports car?
C: There's a lot of things that they created with that rumor.
WW: Did you at least ever go out to dinner?
C: Well, that's like my best friend – he's been my best friend for years, so it's definitely positive energy there. And that's pretty much the situation.

WW: So no more romance going on but you're just friends now?

C: No, no no, I didn't say that so don't put the story on me, but I am single. I haven't really had the chance to date over the years, from my relationship with [Bow Wow], so I really just want to take my time – because that's what it is about …
Alrighty then...
BONUS: While Cici was kickin' it with Wendy, 50 was "in bed" with Chelsea Handler:
She conveniently twipic'd this saying she doesn't know why anyone thinks she would ever date a rapper. Funny funny....
Photos via INF