First Pics Of Jamie Foxx's New Baby Girl!
Dec 29 | by Natasha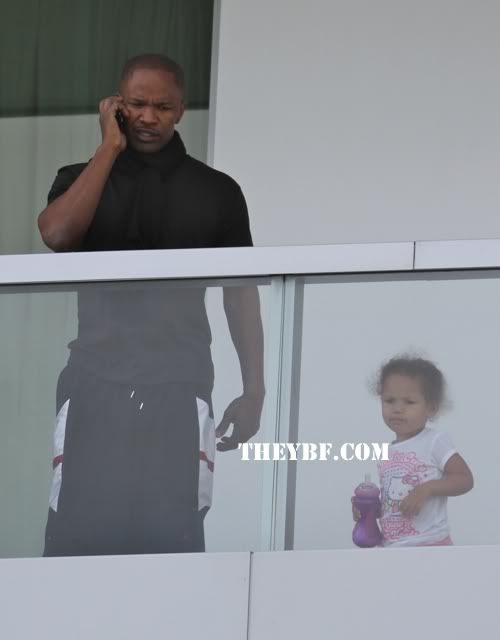 Last year, Jamie Foxx's long time friend Garcelle Beauvais let it slip that Jamie had a new daughter. Now he's been spotted with her in Miami for the first time.
Pics of his cutie patootie when you read on....
Jamie is chillin' in Miami this Holiday season and was spotted on his balcony with friends and chatting away on the phone while holding his baby girl.
Apparently, Jamie had this little cutie with a woman he wasn't in a major relationship with. But when he found out this little one was coming, he kicked in to full-on daddy mode for the second time.
His other FAB daughter Corrine is now 16.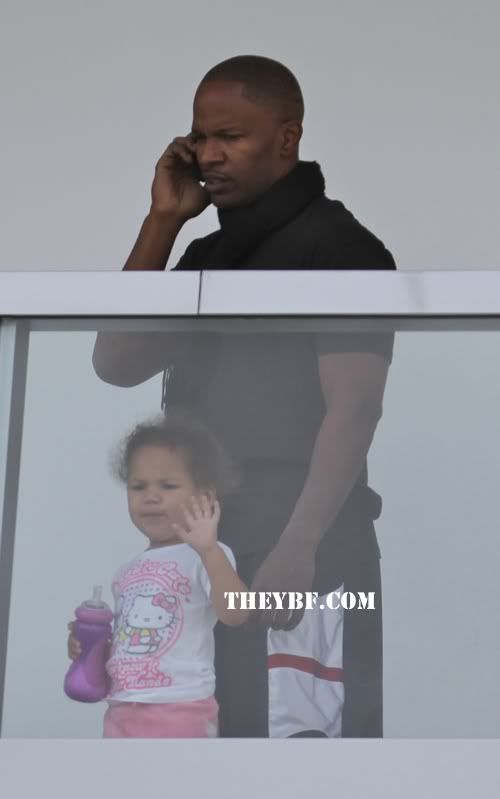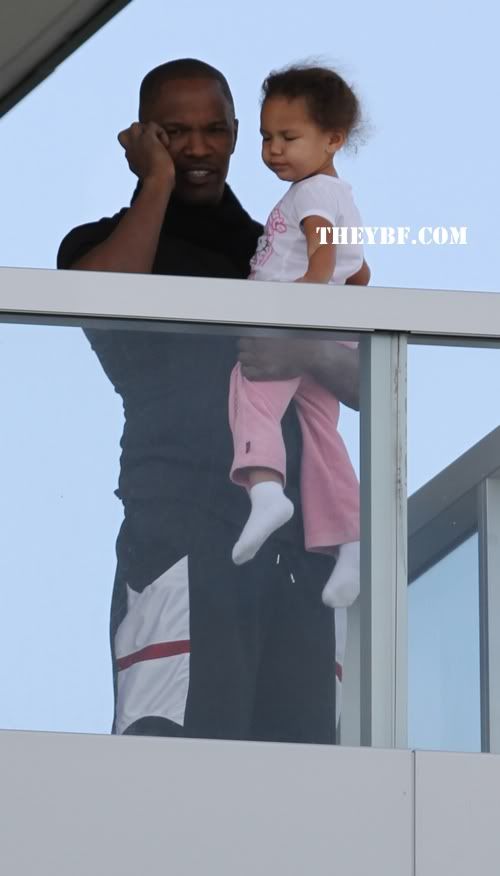 So cute!
Pics via SPLASH