MORE YACHT LOVIN': Diddy, Kim Porter, & The Twins Get White Hot In St. Barts
Dec 29 | by Natasha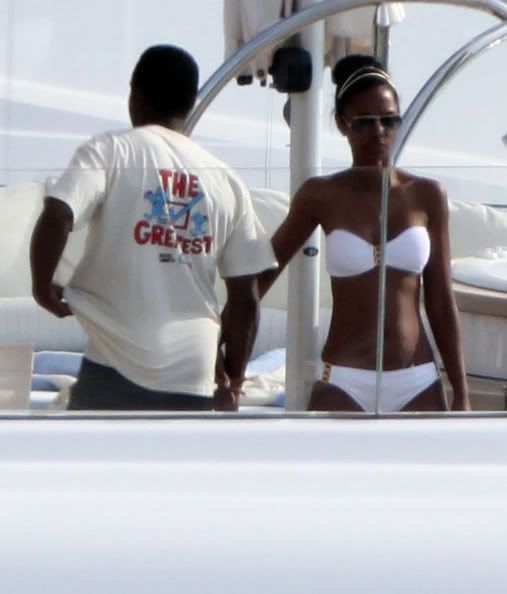 Kim Porter is still lapping up the luxury aboard her babies' daddy Sean Combs' rented 100-foot yacht in St. Barts. The twosome were spotted getting a bit lovery dovey while pulling into Grande Saline Beach for a day of fun in the sun with their twins Jessie and D'Lila.
Pics of Diddy and Kim getting white hot on vacay when you read on...
They've been sailing around the french coast for days. And it aint no stoppin' to their uber luxe yacht getaway.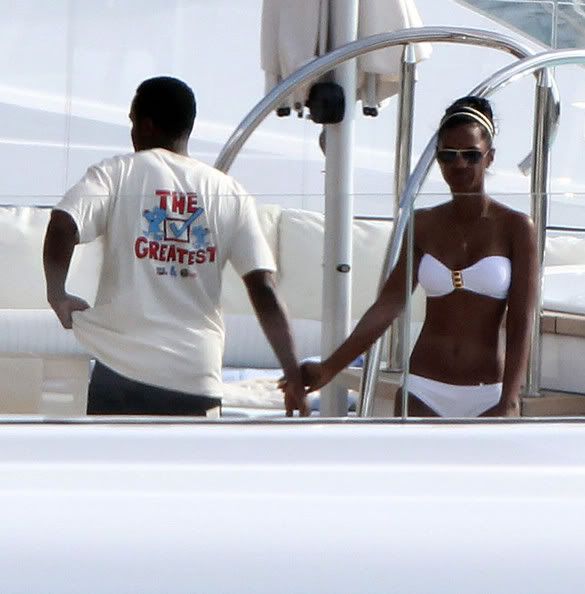 Kim was spotted grabbing Diddy arm to hold hands as she rocked this hot white bikini and cute gold head piece.
The two seemed to be getting along fine until, as the paps snapping the pics report, things went "cold" very quickly. I guess Mr. Combs wasn't in the mood for hanky panky. Just time with his little girls.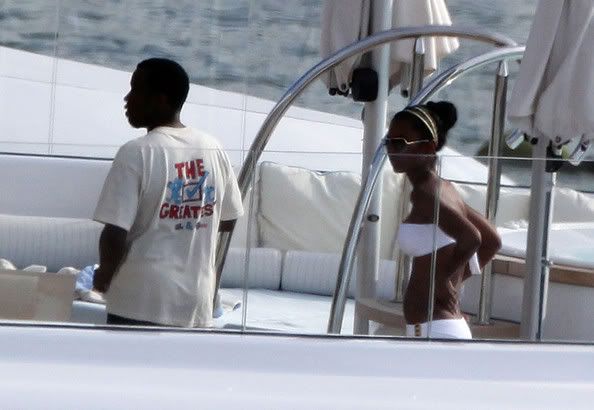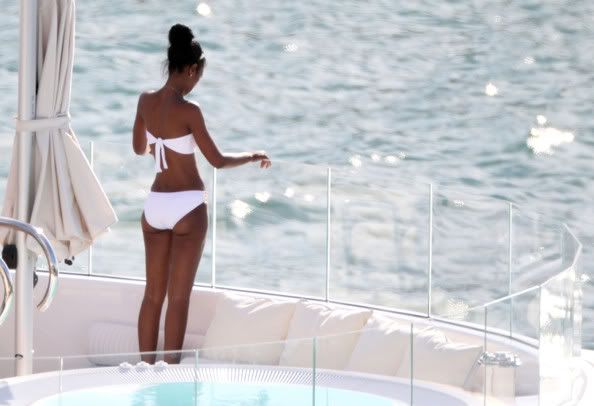 Kim showed off her post-4 kids bangin' bikini bod.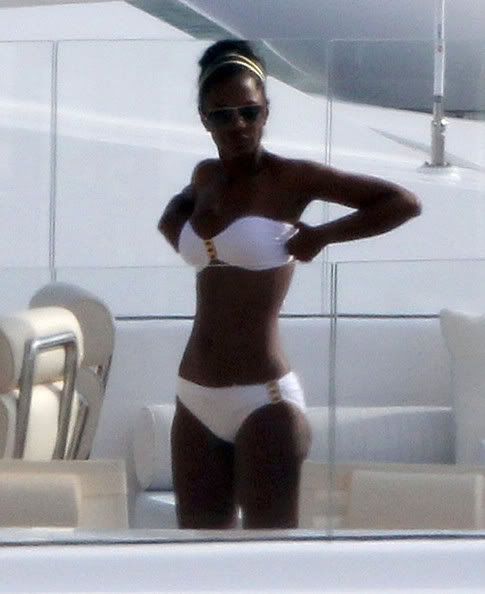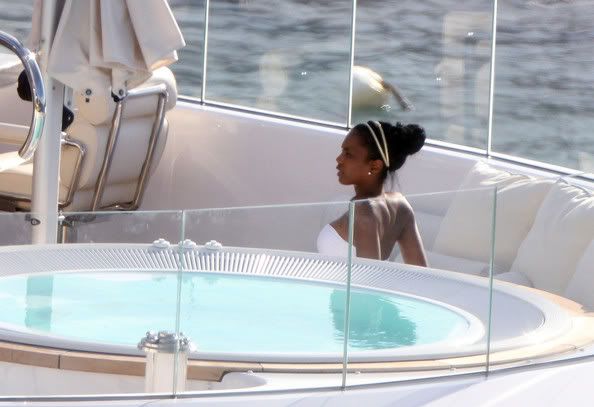 If she's got one thing going for her it's naturally beautiful looks that seem to stay in tact no matter how many babies or how many years go by.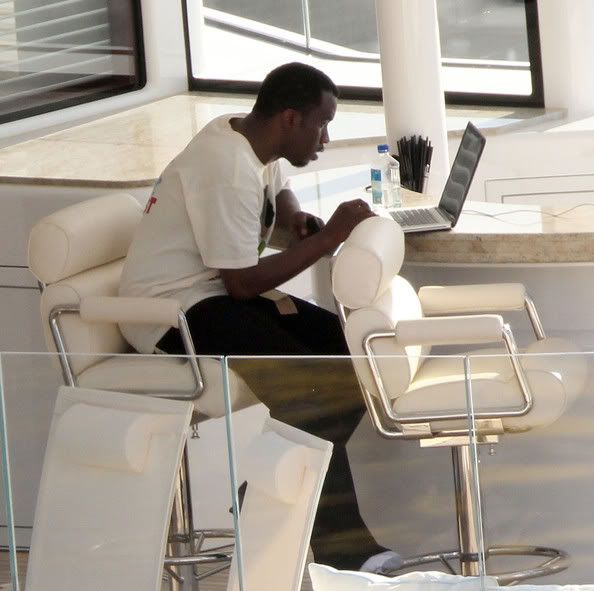 Diddy worked a bit while taking in the sights.
And then brought his little girls Jessie James and D'Lila Star and their nanny and friends to the beach via a small dingy: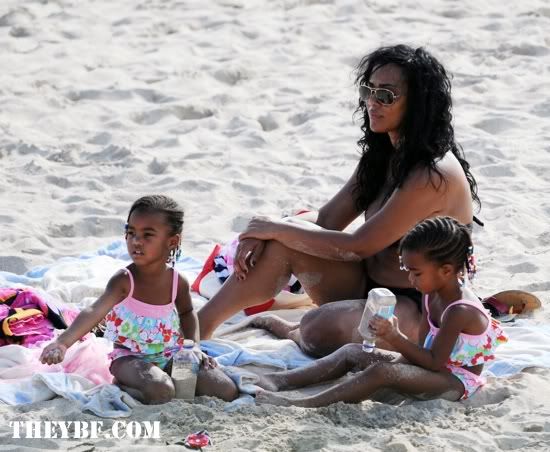 Cute! Daddy's little girls indeed.
Photos via SPLASH