OH LAWD! The Dream & Kim Kardashian Debut New Track, Flicks From Kim's New Video
Jan 01 | by Natasha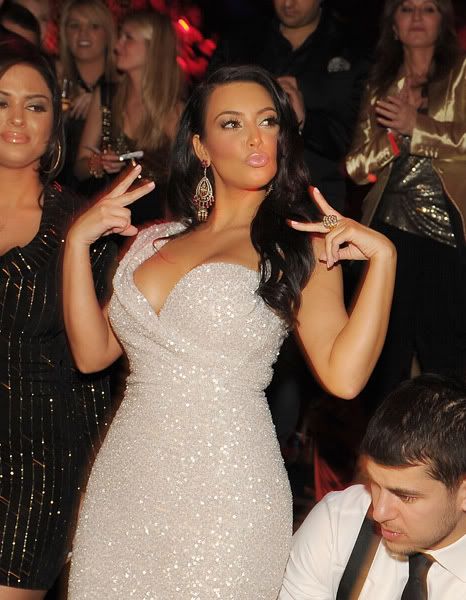 And so it begins. And we can thank The Dream for co-signing on this ish. Kim Kardashian's brand new song to kick off her "singing career" she so skillfully autotunes her voice on </sarcasm> can now be heard.
She debuted it for the crowd at her New Year's Eve bash she hosted at TAO last night. Read on for the raw vid of the song, plus some behind the scenes pics of her Hype Williams produced video...
Here's the video from last night's party where you can hear the song. She said shortly after 1am, "Hi you guys, I didn't mean to, but I did this song with The Dream, and it's really fun. I hope you guys like it!"
What do you mean "you didn't mean to"? You accidentally got dressed and accidentally drove to the studio and accidentally spoke some words into a mic inside of a room that just miraculously ended up being in a RECORDING STUDIO? Stop it.
The "OMG, it just happened" victim role aint gonna get you out of this foolery people are about to go in on Kimmy.
And a few behind the scenes flicks from her new vid with Kanye West. Honestly shocked any of these people signed on to this. Actually, no I'm not: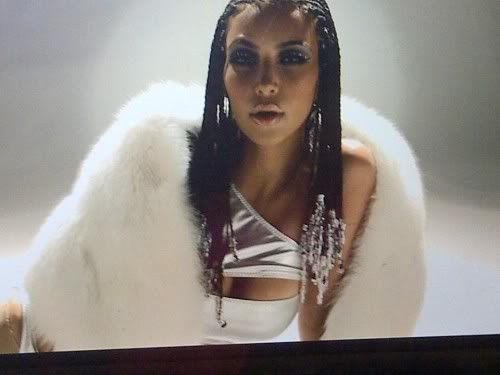 Sigh. The originality is slapping me in the face. I just can't handle it. *eyebrows raised* Maybe I'll call up The Dream's assistant tomorrow and see if he...or his assistant...will turn my voice into an autotuned monotone screech of words as well. Seems to be what's poppin' these days. It's 2011. Somebody's gotta take a stand to call out the basicness and publicity thirstiness, regardless of who gets mad.
Yeah I said it. Here's to hoping....