Rapper's Delight: Gucci Mane Committed to Mental Hospital+Method Man's New Movie+Master P.'s Daughter Cymphonique Gets Own Sitcom
Jan 04 | by _YBF
Gucci Mane has been committed to a mental facility. Get the deets inside, plus news on Method Man's new comedy movie and Master P's daughter landing her own sitcom.
We told you earlier that the judge in Gucci Mane's case involving the raid on Waka Flocka Flame's home suggested he go back to jail after letting him go free with no charges last month. But now it gets a bit deeper. Seems as though Gucci has been placed in a mental facility.

According to TMZ, yesterday Gucci Mane appeared in a Georgia courtroom where he filed papers saying he was not mentally competent to fight the prosecutors' efforts to revoke his probation.
A judge ordered Gucci into custody, where he was committed to a mental health treatment facility pending an evaluation of his mental condition. Not icy.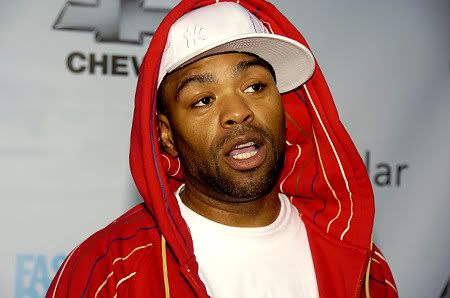 Method Man fans will see him and all his fineness return to the big screen on July 15, 2011 in a new movie with comedian/actor Jonah Hill called The Sitter.
The movie is about a college dropout, played by Jonah, who has to take the three kids he's babysitting across town with him while he's buying drugs for his girlfriend. The movie also stars Sam Rockwell and comedian J.B. Smoove. Any movie Jonah is in is hilarious. And Meth is pretty damn good himself. Should be a good one.
And coming to the small screen, Master P's daughter Cymphonique Miller has landed her own Nickelodeon sitcom called, "How to Rock Braces and Glasses." Cymphonique will play Kacey, a girl who was popular until she has to get braces for her teeth and has to wear glasses.
Cymphonique follows in the footsteps of big brother Romeo who also had his own show on Nickelodeon. Nick always needs more black stars for the kids to observe and enjoy. Congrats.