LEGAL WOES: Tiny's Drug Charges Dropped+Redskin Fred Davis A Woman Beater?!
Jan 06 | by Natasha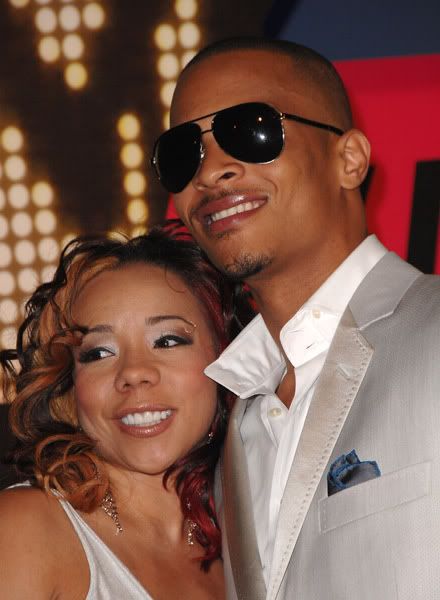 After getting in trouble with her boo for getting some hand nookie in jail, Tiny received some good news today. The deets on the judge letting Tiny get off--no pun intended--on those drug charges, plus news on Redskins NFL baller Fred Davis allegedly beating up a woman when you read on....
TMZ reports that the D.A. in L.A. has dismissed all drug possession charges against Tiny after she and T.I. were caught with the syrup and coke and X and other drugs while riding around Sunset Blvd. back in September.
Since Tiny completed 24 sessions of a certified drug diversion program in Georgia, she's good to go in the state of California. The D.A. previously dropped the charges against T.I. as the arrest alone was enough to send him back tot he slammer. Looks like her and T.I.P.'s kids will have at least one parent in the household. Hope they've both learned their lessons now.
Washington Redskin Tight End Fred Davis has been accused of striking a female in the mouth he had "aggressively approached" at Josephine's nightclub in D.C. According to TMZ:
The woman told police she was hanging out at Josephine nightclub -- when Davis approached her in an "aggressive" manner and grabbed her ... so she threw a drink on him.

A short time later, she claims, Davis retaliated by throwing a drink back on her -- and then striking her in the lip with an object. Sources at the club tell us the woman claimed she was hit with a champagne bottle.

Law enforcement sources tell us the club is equipped with surveillance cameras which captured the confrontation ... and cops will review the footage.

So far, no charges have been filed -- and we're told Davis is expected to speak with cops sometime today to give his side of the story.
Sigh. I already know how this went. Dude probably thought he could approach any and every chick in the club any kind of way because drinks are flowing and many football players think all women worship them. Chick wasn't having it and cursed him out. He got his feelings hurt (Josephines is a big hangout spot for the Redskins and Wizards and Ravens and he was probably with his boys )and ish popped off. Just my prediction. Wouldn't be the first time....