RUN IT: Mary J. Blige VS. Kim Kardashian
Jan 06 | by Natasha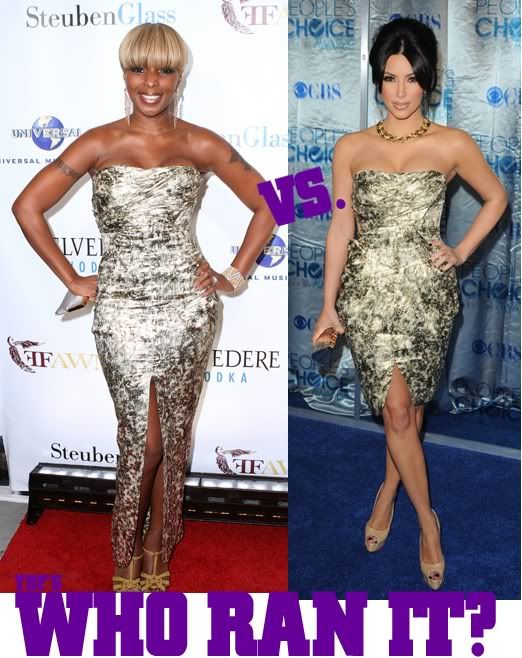 It's the long and short of it all. Kim Kardashian rocked the short version of this gold brocade Catherine Malandrino dress to the People's Choice Awards last night in L.A. But MJB rocked it first in the floor length version back in June.
Decide who ran it when you read on...
Mary J. Blige went glam for her FFAWN event at Cipriani's in NYC last June in her BFF Catherine Malandrino's long gold strapless gown from the Resort 2010 line. She paired it with nude YSL Trib sandals, a silver clitch, and a diamond bracelet.
Kim Kardashian also rocked the Malandrino gold strapless dress. But in a shortened version at last night's People's Choice Awards. She paired hers with a gold Rina Limor necklace, Amrapali earrings, and a Chanel clutch. And topped it all off with nude peep toe pumps.
So...
WHO RAN IT?!