Actress Jurnee Smollett hit up some courtside seats with her Each One Teach One folks at last night's Clippers vs. Lakers game in L.A. We've got pics of her and a few other celebs like Matt Kemp and Melody Thornton taking in the game when you read on...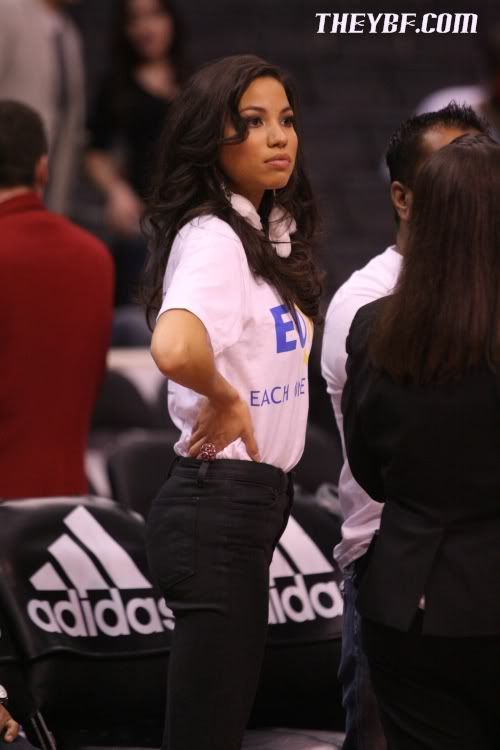 Hey Jurnee!
Melody Thornton tapped into her Grease side to sing the National Anthem before tip-off.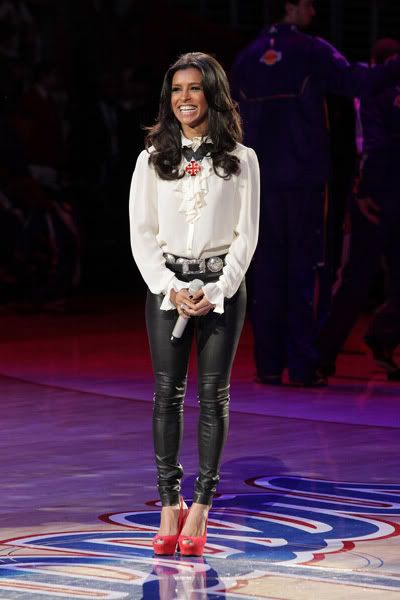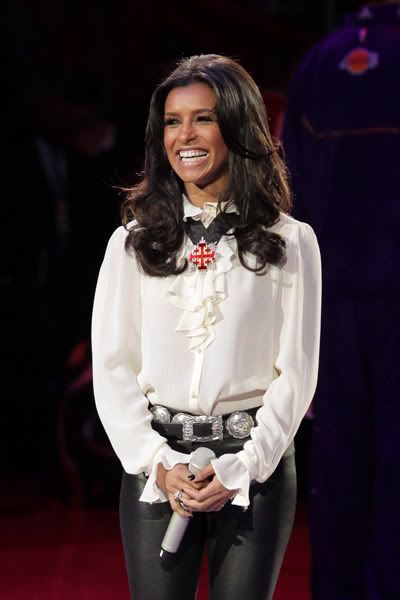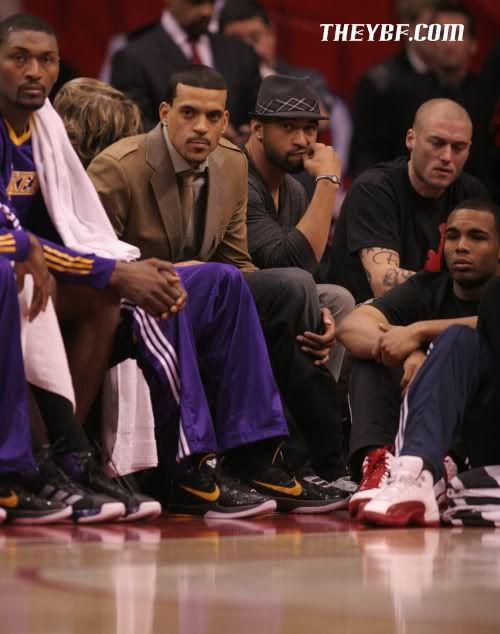 Injured Laker Matt Barnes sat on the bench right next to L.A. Dodger baseballer Matt Kemp who was right behind him.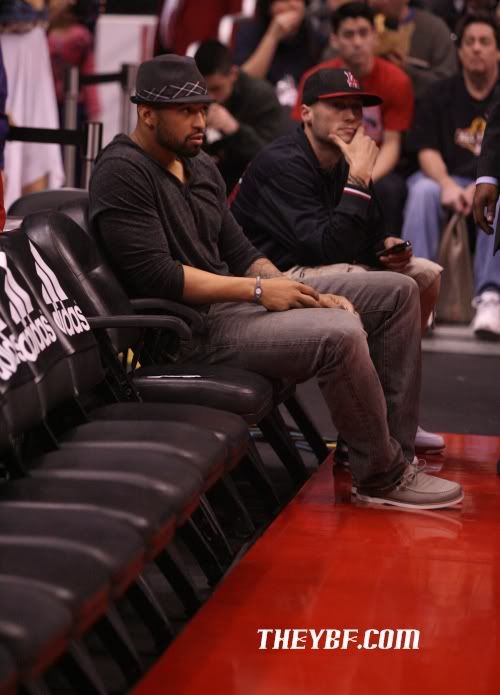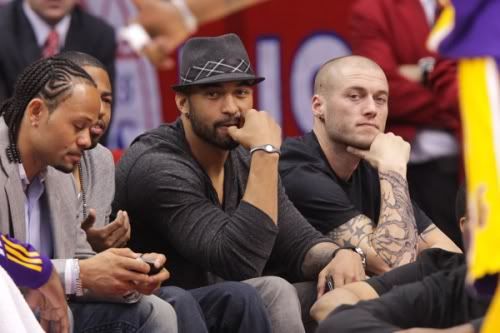 I wonder how life post-Rihanna is going....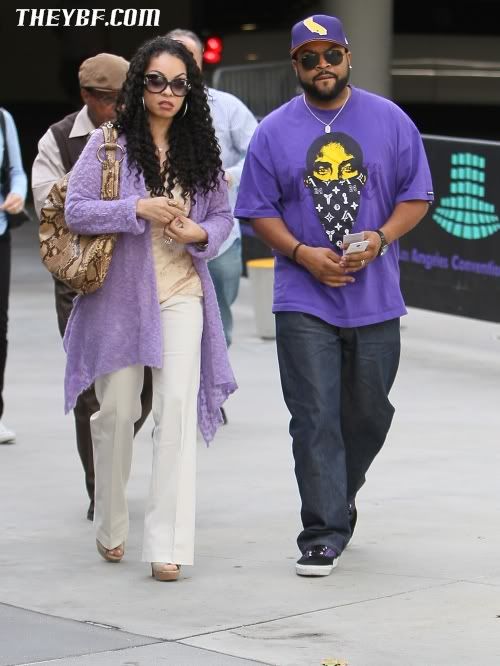 And Laker superfans Ice Cube and his wife hit up the Staples Center. Too bad the Lakers lost to the other home team.