Fans Boo Venus Williams As She Withdraws From The Australian Open + Antoine Dodson Lands His Own Reality Show!
Jan 21 | by _YBF
Venus Williams was greeted with a round of boos, from the audience, as she withdrew from the Australian Open due to injury. Get the deets inside. Plus, run tell DIS....Antoine Dodson is coming to reality tv. Deets inside....
Venus Williams was forced to withdraw from the Australian Open yesterday after injuring a hip flexor muscle in the previous round.
"I mean, it's super disappointing because this is just not how I envisioned my Australian Open being. I've never had to retire from a Grand Slam, especially after working so hard to pull out the match the other day. Just hoping for some magic that I could recover. But I have peace of mind that I really gave more than my best out there."
Just for her own self-presevation, it was great that Venus left the match. But the crowd didn't feel that way. As she walked through the tunnel back to the locker room, she was met with a smattering of boos and whistles. Folks were upset that they had paid top dollar for tickets to the two night-session singles matches and seen only three sets.
The tournament director, Craig Tiley, had scheduled Venus Williams and Andrea Petkovic last, hoping to give Venus a chance to recover, but her mother and coach, Oracene Price, said she did not think Williams should have competed at all.
Venus has been dealing with a lot of injuries including tendinitis in both knees in recent years and a sprained left kneecap last year.
Venus may be out the tournament, but she made it clear that she had no intention of retirement in general.
"Well, I'm still pretty good, even when I'm injured. I mean, at the Open, I came pretty close to winning that tournament just on a hope and a prayer and little to no preparation. Here, you know, I was grinding. So I'm just going to focus obviously on getting healthy and coming back. Because I love tennis, and I've got a lot of great tennis in me. I love my job, so no end in sight."
Get better soon Venus.
And in television news...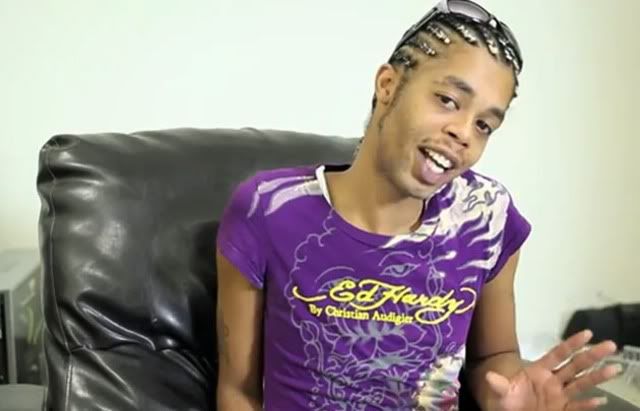 Antoine Dodson continues down the road to worldwide domination. He started out as a young man in the projects, then became an internet sensation. What's the next stop? TV superstar of course. TMZ reports that Antoine is shooting a pilot for a reality show produced by Entertainment One with actress Kali Hawk (remember their milkshake run?) as executive producer.
The unnamed show will focus on Antoine moving out of Alabama and over to West Hollywood. No network has signed onto the project yet, but with Antoine's lucky streak, it could land on one of the big four networks.