Diddy-Dirty Money teamed up with Chris Brown for his latest single "Yesterday" off The Last Train to Paris cd. We have the behind the scenes pics from the set of the video shoot and flix of Chris Brown partying at 4Sixty6 Lounge in New Jersey last night. Plus, find out what Rihanna's father has to say about Chris post Chrihannagate...
Last night, Chris Brown made a guest appearance at the 4Sixty6 Lounge in West Orange, New Jersey for Fusion Fridays.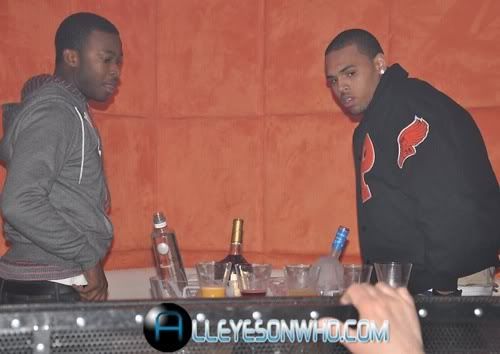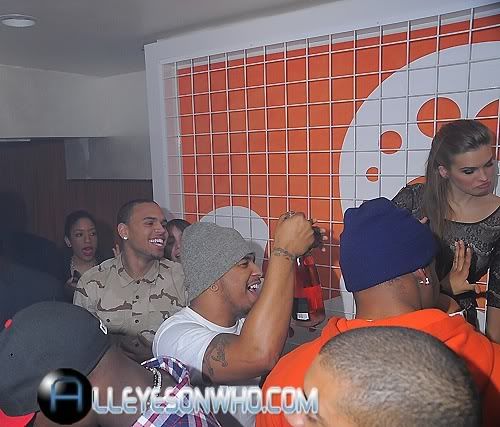 Looks like the bottles were on deck. Fun times.
The on- set photos of Breezy helping Diddy-Dirty Money film a video for their duet track "Yesterday" have been released:
The video was shot by director Collin Tilley.
Breezy got shirtless for the vid.
And it drops Valentine's Day. By the way, doesn't Diddy- Dirty Money consist of three ppl? Where is Kalena and Dawn? Nevermind...
In related news, Rihanna's estranged father is still talking to the press. Isn't this the reason they had a falling out in the first place? Anyways, Ronald Fenty, told UK newspaper, The Sun, that he holds no resentment against Brown. He said, "It was really tough seeing the pictures of her beaten up. But I have forgiven him. "He has lost so much from one stupid mistake. So me making him feel even worse makes no sense. I feel sorry for him now."
Seems like "Chrihannagate" will never die down. Fortunately, both Chris and Rih Rih have moved on from this infamous incident.
Photos via alleyesonwho.com/Riverting Entertainment