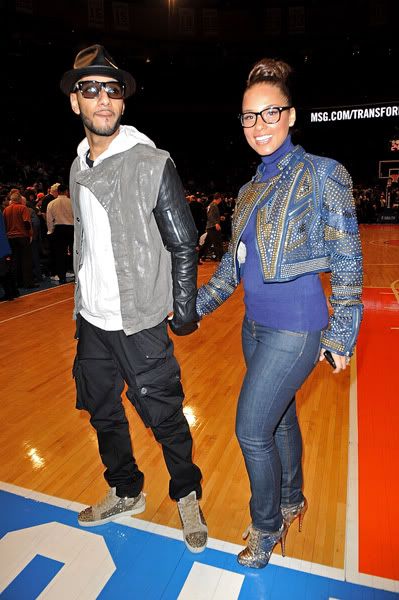 It was a star packed house at last night's big Knicks VS. Heat game at Madison Square Garden in NYC. Amar'e Stoudamire and co. took on Lebron and co. And the Knick fans and celebs alike were extra geared up to show Bron Bron they didn't need him on the team afterall.
Pics of Alicia Keys, her hubby Swizzy, Kanye, Tracy Morgan, and more taking in the game when you read on....
Well aren't they a sparkly twosome. Li Li Keys cute spectacles, a studded and sparkly cropped jacket with jeans,and matching sparkly booties to kick it courtside last night. Her hubby was equally as sparkly in his goldish shoes and hat and shades.
The couple held hands and cuddled courtside as they watched their Knicks win in a nail biter.
A few days ago, Swizzy threw Alicia an Egyptian themed (their son is named Egypt by the way) 30th birthday party at Casa La Femme during another NYC blizzard. Jay-Z, Beyonce, Gayle King, and plenty others still made their way out to the party despte the weather.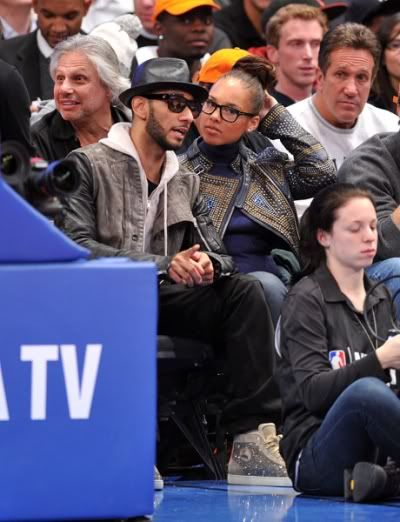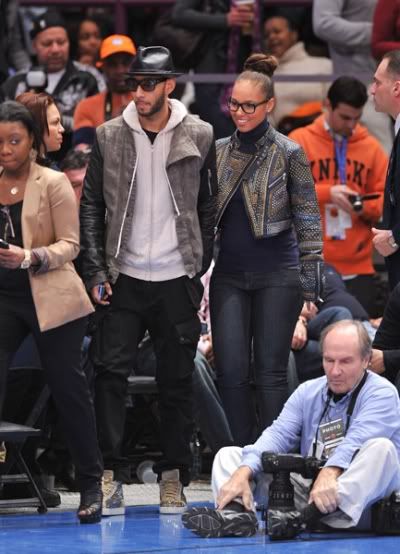 Looks like the new (again) parent had a fun night out.
B-ball fan Mr. West showed some love to the Knicks' biggest fan Spike Lee: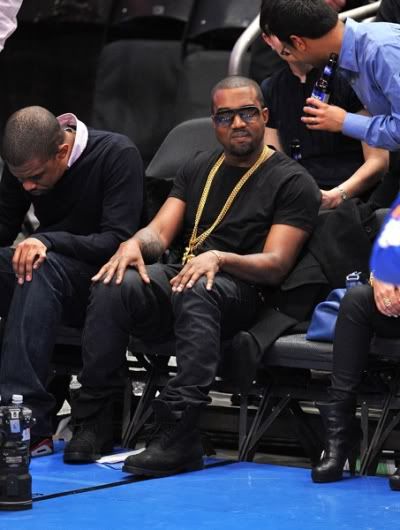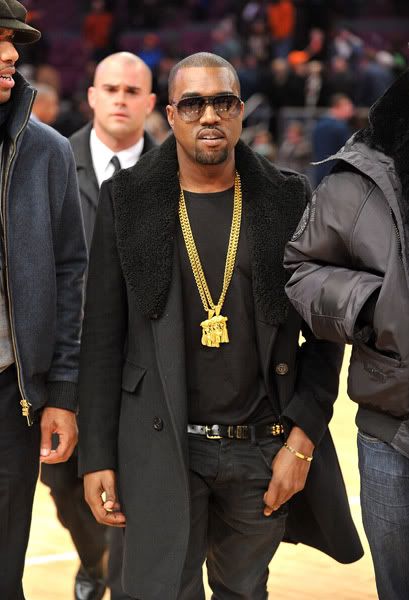 And got dapper while taking in the game. Lookin' nice 'Ye.
Tracey Morgan took in the...sights. By the way, he was in a little hot water after his recent "Inside The NBA interview on TNT. He was asked to compare his boss, Tina Fey, with her look-a-like, Sarah Palin.
The comedian replied "let me tell you something about Sarah Palin, she's good masturbation material." Teehee.
In response to the comment, TNT released this statement: "It's unfortunate Mr. Morgan showed a lack of judgment on our air with his inappropriate comments."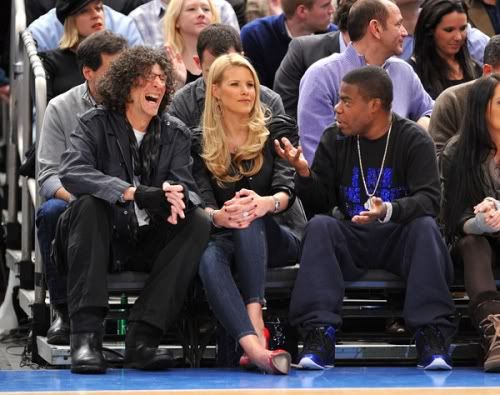 Doubt he cares much. He looked like he had some fun courtside with Howard Stern and his new wife Beth.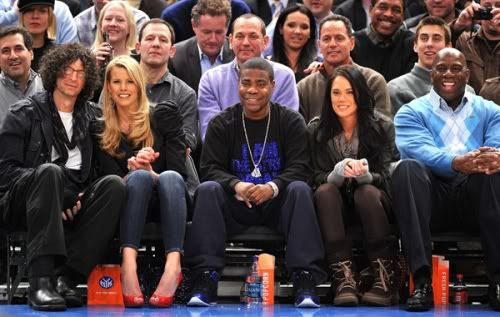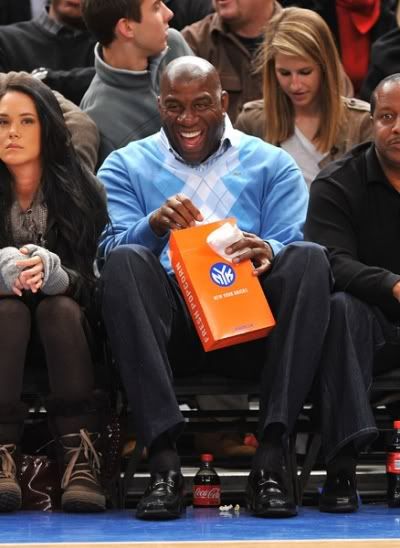 Magic Johnson was there too.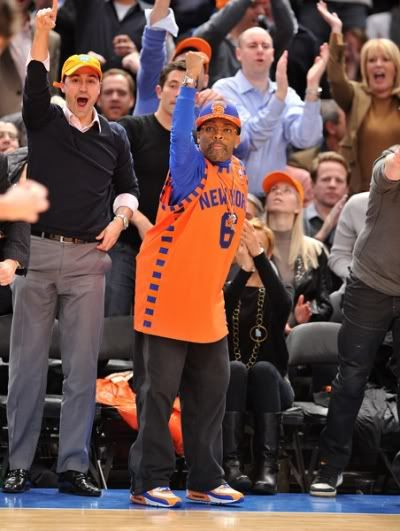 And Spike celebrated the victory. Fun times.
Photog: Devaney