Is Halle Berry engaged? That's the question being asked around Hollywood this weekend as Halle was photographed rocking a large rock on her left hand. You decide inside...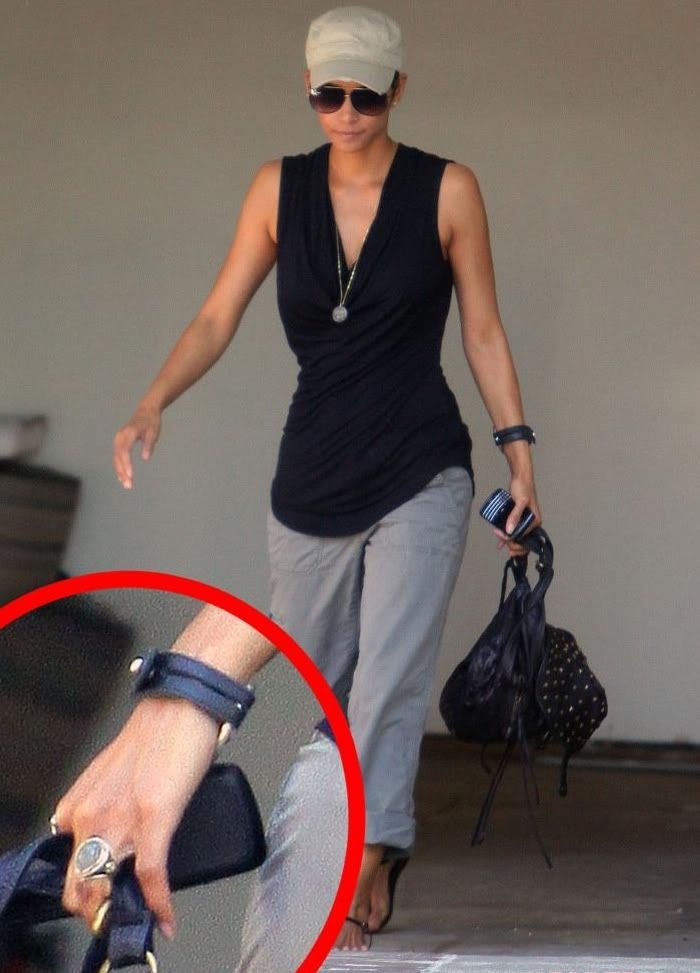 Halle Berry was spotted out on her way to a meeting yesterday. No big deal right? But...she was sporting an enormous ring on her ring finger.
Is Halle going to go down the aisle with beau Olivier Martinez?!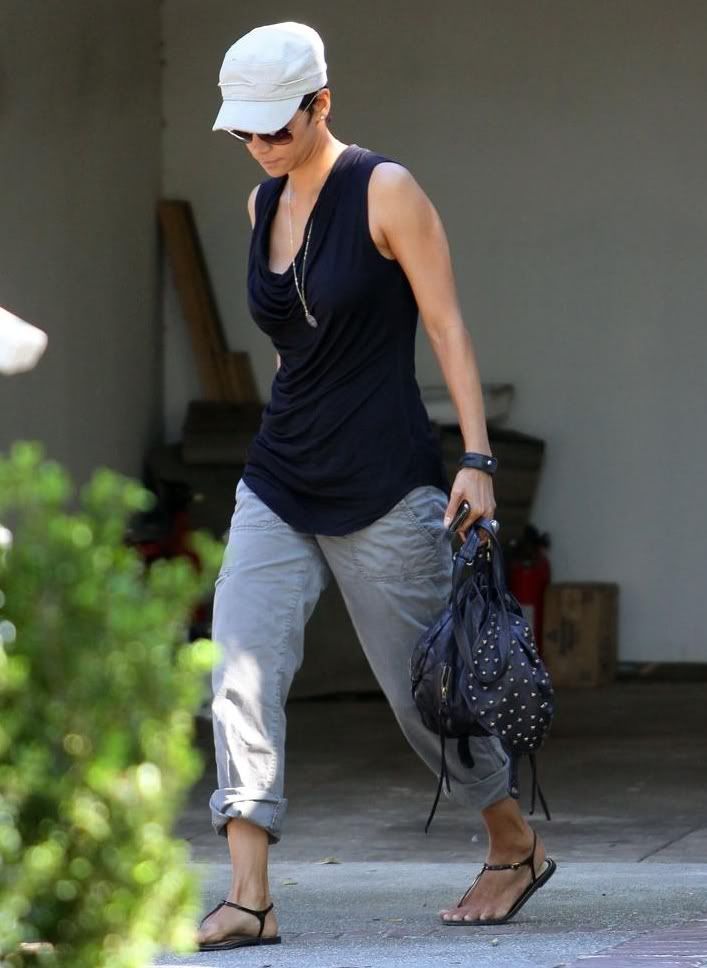 Halle and Olivier have been dating since last summer when the met while filming the movie Dark Tide. But Halle is so busy shooting the film New Year's Eve, she may not have time to get married unless they do it Vegas...or courthouse...style.
Directed by Garry Marshall, New Year's Eve is an ensemble comedy with Robert De Niro, Michelle Pfeiffer, Sarah Jessica Parker, Ashton Kutcher, Zac Efron, Jessica Biel, "Glee" star Lea Michele and Hilary Swank due next year.
Hmm....she did say she would never marry again. But Never is a long time...