REUNITED & IT FEELS SO GOOD: The "Best Man" Cast Celebrates 12 Years!
Feb 01 | by Natasha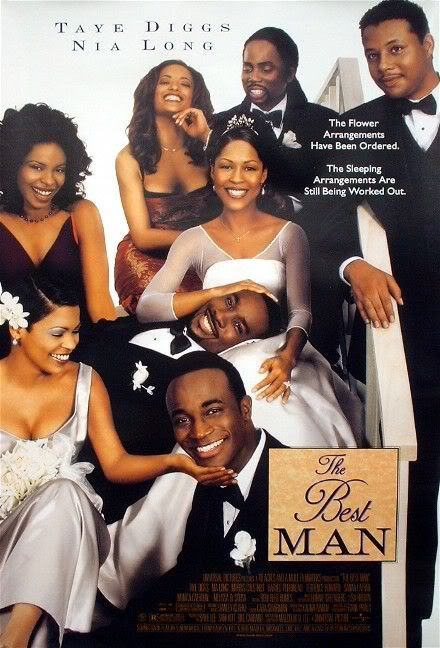 I literally screamed when I got this email. One of my top 3 FAVORITE movies of ALL time, The Best Man, celebrated its 12 year release date this weekend. And the entire cast--Taye, Terrence, Morris, Monica, Nia, Sanaa, Regina, and EVERYBODY in between--all got together in L.A. to have a private party to celebrate.
Peep the fabulous party pics of the reunited cast after the jump....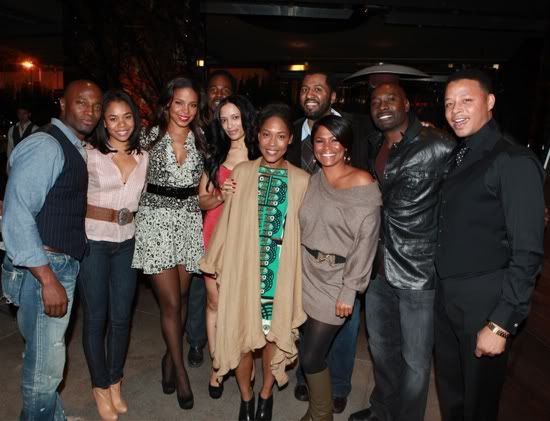 Wow. Black surely doesn't crack. The Best Man cast hit BOA restaurant in L.A. Saturday night to kick it 12 years after they released one of the most romantic black movies to date. And everyone still looks fab.
Front row: Monica Callhoun, Nia Long, Morris Chestnut and Terrence Howard, Back Row: Taye Diggs, Regina Hall, Sanaa Lathan, Harold Perrineau, Melissa DeSousa and Director Malcolm D. Lee.
Director Malcolm Lee said about the cast's reunion:
On Saturday, January 29th, the cast and the director of the 1999 film, The Best Man, which opened at #1 in the box-office, got together in West Hollywood for drinks and dinner to reminisce, catch up and discuss the future. It's hard to believe we all haven't been in the same space for over 12 years, but it was like we've seen each other everyday. It was a joy to reunite with the "Black Pack", one of the best casts ever assembled in my view. Judging from the laughs, conversation and smiles we'd all love to find a way to collaborate again. God willing it'll happen.
Sweet!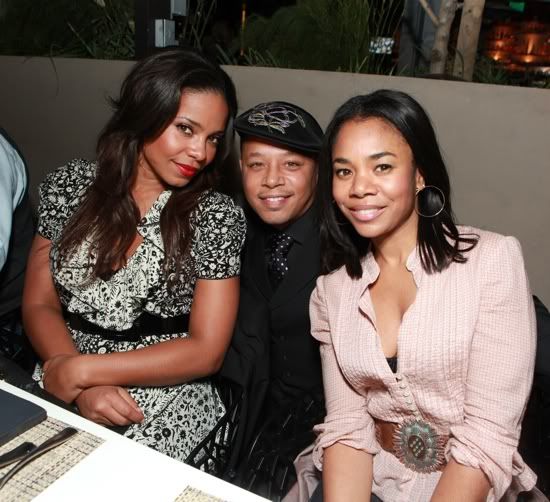 YBF chicks Sanaa, Nia, and Regina kicked it with Terrence. So pretty!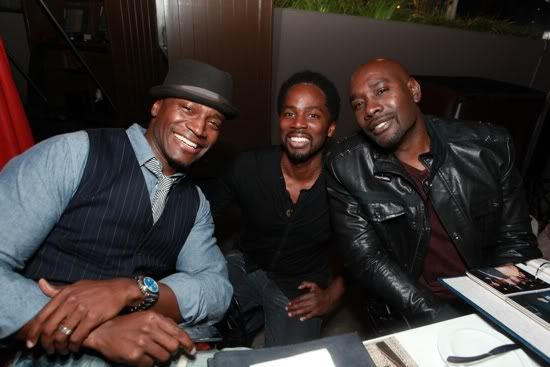 The fellas--Taye, Harold, and Morris--still look like they're having fun after all these years.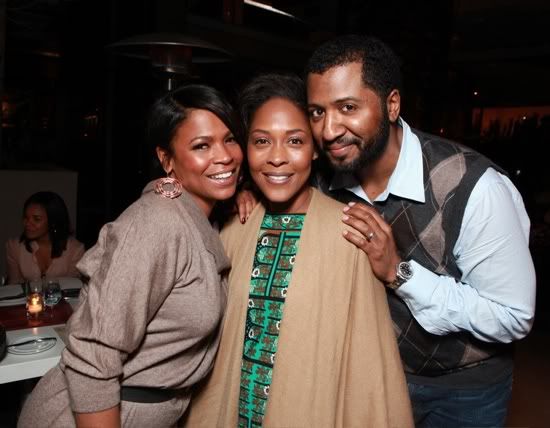 Hey Monica Calhoun!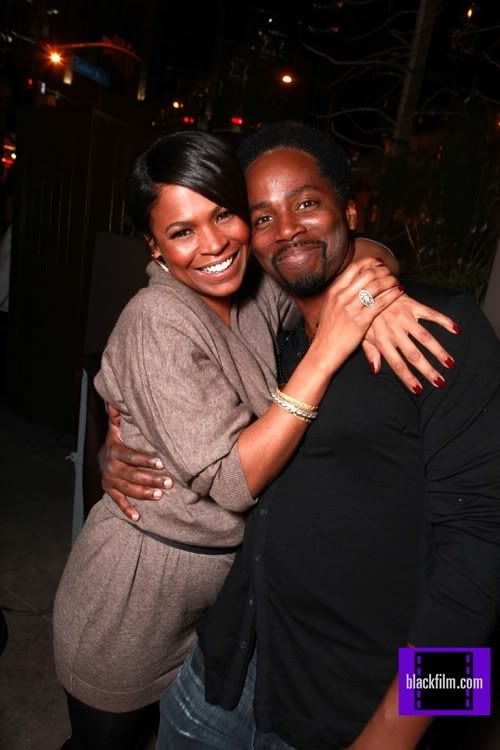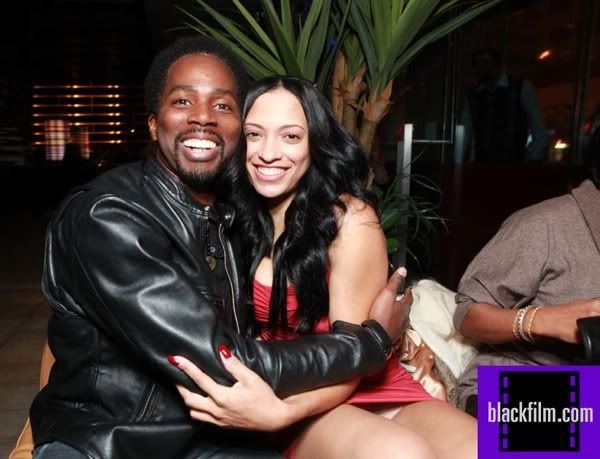 Funniest p-whipped couple ever.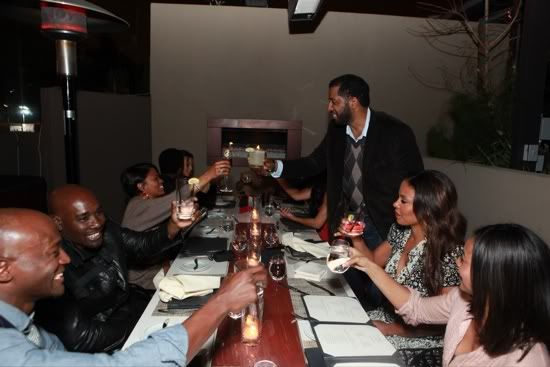 How amazing that everyone went on to have a successful career in their own way. AND are still acting in major Hollywood films, tv shows, and roles to this day.
So...Did Jordan ever get married? Did Harper and Robin's wedding get off without drama? Did Harper and Jordan ever get it in afterall on the sly? Did Lance and Mia ever really discuss Harper sexin' Mia? Did Julian ever end up marrying stripper Candy? Somebody PLEASE bring on the sequel!
Photo Credits: Eric Charbonneau/BlackFilm.com