SPOTTED: Alicia Keys Goes Shopping In NYC + Drake and His Mom Hang Out In L.A.
Feb 11 | by YBF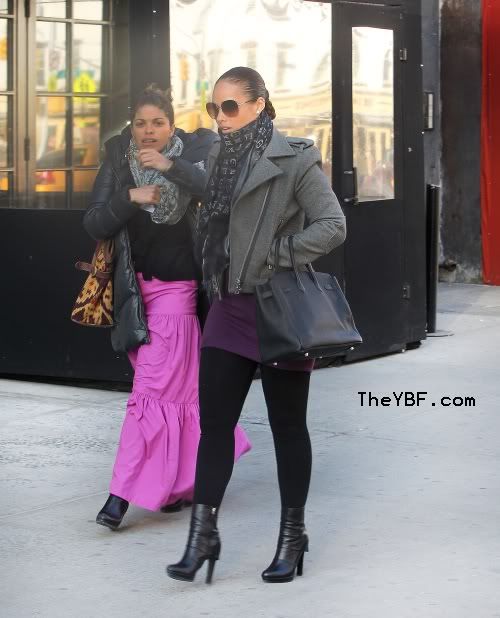 Alicia Keys was spotted getting in a little retail therapy in NYC while Drake and his mother hung out in LA yesterday. See pics inside...
Alicia Keys was spotted doing a little retail therapy in the Meatpacking district in NYC yesterday evening looking stylish and comfortable.
Twelve time Grammy winner Alicia Keys will be featured in Hewlett Packard commericials during the Grammys this Sunday. HP is doing a series of TV spots and A. Keys will feature in the first commercial.
Check out a clip from the commercial below:
I wonder if Alicia Keys is going to watch VH1's new tv series "Love & Hip Hop" starring Swizzy's ex-wife Mashonda.
Meanwhile in L.A., Drake and his mother was spotted leaving their hotel in L.A. along with his entourage in tow. Drake is perfoming for the Grammys on Sunday, so he's spending some quality time with mom-dukes and relaxing before the festivities on Sunday.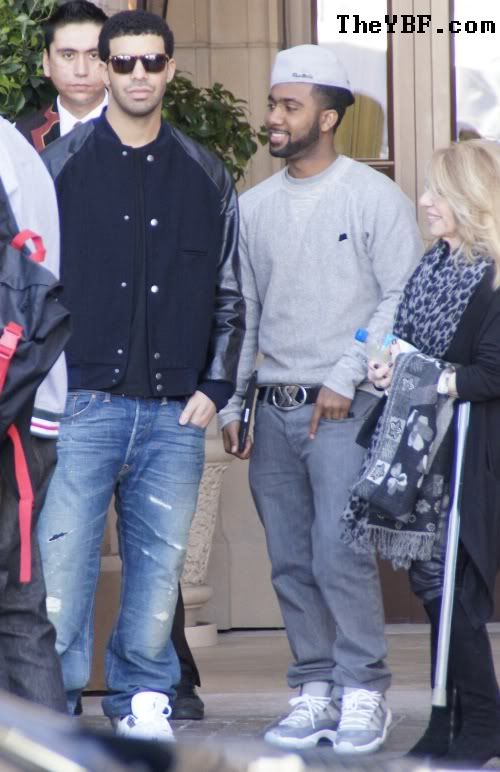 In case you're wondering why Drake looks a little different, it's because he's growing his hair out for an upcoming movie role. He tells Hip Hollywood, "It's partly for a role in a film that I'm doing, so I started it for that reason because I didn't want to be in the movie looking the same, but then as it was growing, I realized how weird my head looks. I realized how weird-shaped my head is. And now, it looks a lot better because I have hair. So I think I'll leave it like this for a little bit."