Fantasia Boycotted The 2011 Grammys Because Of Aretha Franklin Tribute Snub
Feb 15 | by _YBF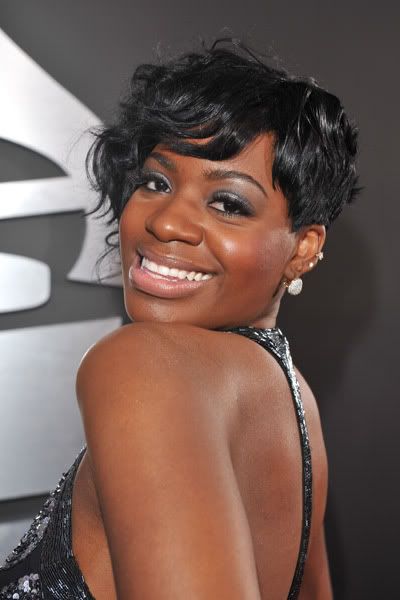 Fantasia's experience with the 53rd Grammy Awards was "Bittersweet." Although she won her first Grammy ever, Fanny says she didn't show up to the award show because she felt snubbed when she wasn't asked to be a part of the Aretha Franklin tribute. Hear what she said when she called into "106 & Park" this week to discuss it...
Fantasia may have won her first Grammy for Best Female R&B Vocal Performance for "Bittersweet" on Sunday, but her heart wouldn't let her attend the awards show.
Fanny says she felt overlooked when she wasn't asked to participate in Aretha Franklin's tribute.
She recently called into "106 & Park" to talk about her absence from the show and how she felt while watching the tribute:
"Last night they were honoring someone who is my idol, Aretha Franklin; and there is no way I could have sat there and not got the happy feet and wanting to jump on the mic because she is my favorite. So I felt like, you know, at the end of the day I should have been on that stage. So I kind of did my own little thing last night.

I watched Cee-lo's performance, I love Cee lo, love Gaga, watched Gaga, and I love Rihanna's performance, but I kind of cooked and did my own thing last night and was in my own world and was hoping that I won.


I have this feeling, like every year I go, I feel like they always look over some of the good singers that are still around. I'm not trying to be funny, but that's just the way I felt."
So Fanny did her own tribute to 'Retha while cooking? She also said she was "going through some things." Whatever eases your nerves boo.
Listen to the audio here:
Do you agree with Fanny?