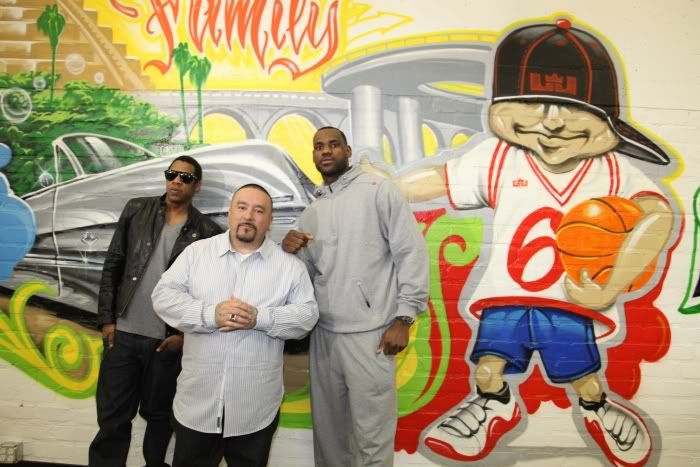 LeBron James and Jay-Z helped launch the Sprite Spark Parks Project during NBA All-Star Weekend, as you already know. Every year before their "2 Kings" dinner and charity gala, the two stars put on a charity event. And now we have pics and details of the duo (along with Beyonce) inside giving playgrounds and fun back to the kiddies. Also, find out which man with a "golden voice" just landed a reality show...
During NBA All Star Weekend, Lebron and Jay-Z launched the Sprite Spark Parks Project.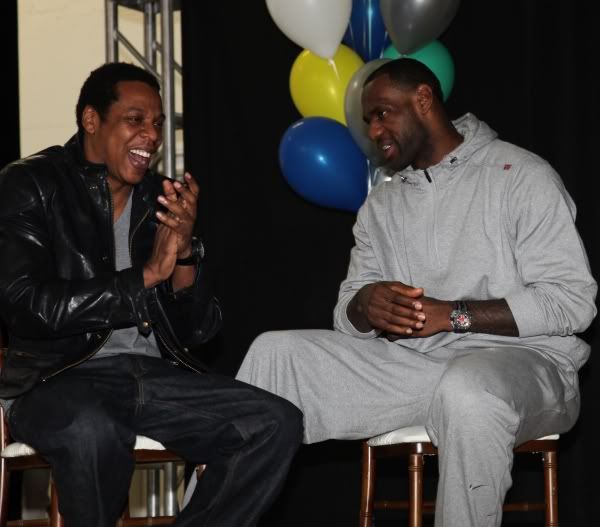 The project is investing $2 million in renovating basketball courts, parks and playgrounds across the country. Jay and Bron Bron recently visited the first b-ball court the program renovated in the L.A. area.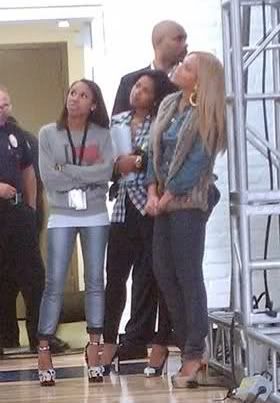 Beyonce also stopped by to see the first basketball court renovated through the program and to support her hubby. Sweet!
Here's video from the charity event. If you know of a basketball court that could use a facelift, renovations are decided by nominations through http://www.facebook.com/sprite from now through April 8.
In reality TV news....
TMZ reports that Ted "Golden Voice" Williams will be coming to a tv screen near you.
Ted has signed on for a new show called "Second Chances At Life" that will look at Ted's battle to rebuild his personal life and career. The show will film in three locations: Brooklyn (his hometown), Ohio (where he was homeless) and Los Angeles (where he lives now).
Producers are so excited about the show that a second season is already planned and will focus on other people given a "new lease" on life. Congrats Ted!
Photos via Johnny Nunez/NUBUZZ PHOTO