He's home! Carmelo Anthony donned his NY Knick uniform for the first time Wednesday night. And he and Amar'e Stoudamire beat the Bucks 114-108, with his wife La La and Knicks fan Chris Rock cheering them on.
Pics when you read on...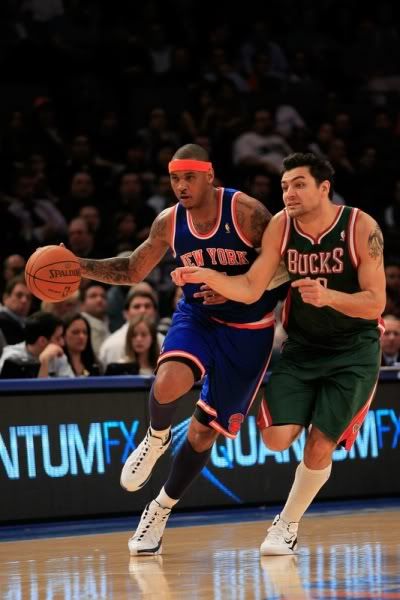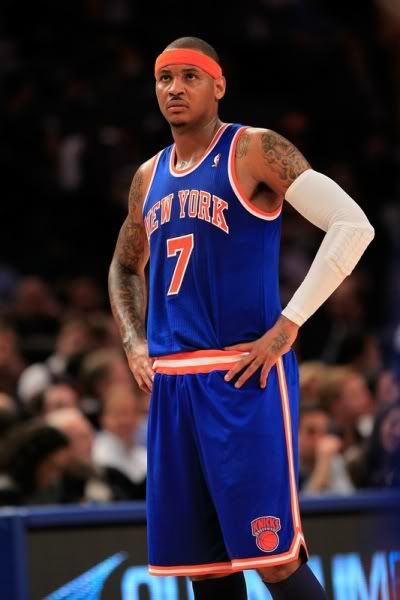 Folks headed to Madison Square Garden to catch the first glimpse of 'Melo back in the city he was born.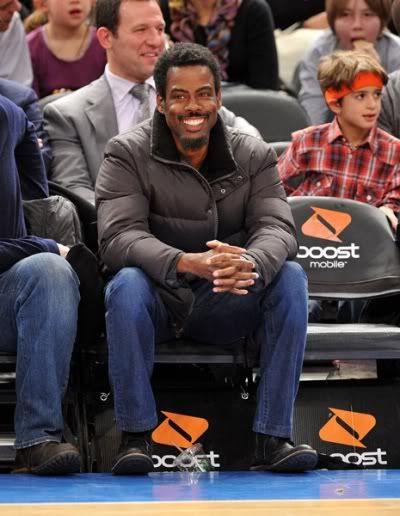 Knick fan Chris Rock and his shaggy beard was all smiles on the sidelines.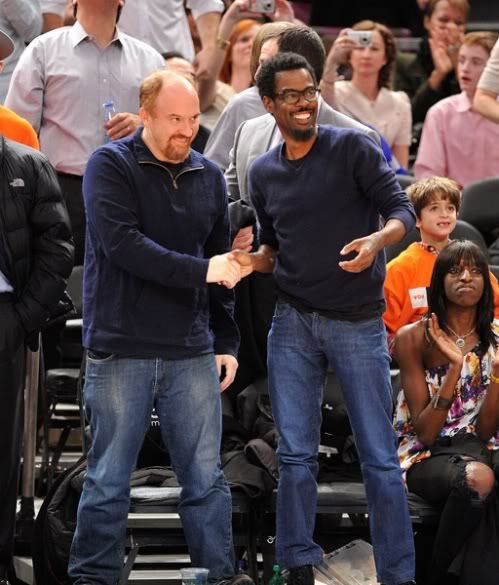 Sidenote--is that your relative on your left Chris Rock? Just askin...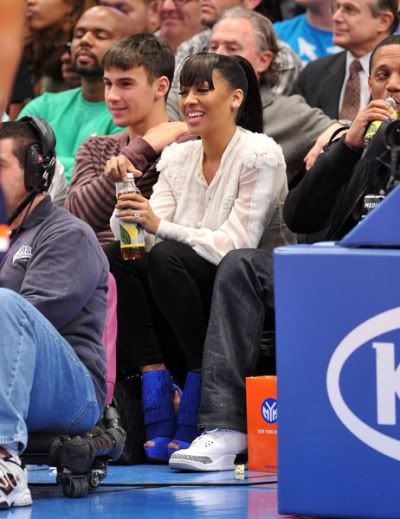 Wife La La Anthony sat sidelines to cheer on her home for his very first game as a Knick. And she rocked her blue shaggy Louboutin shoes to show her support for the hometeam.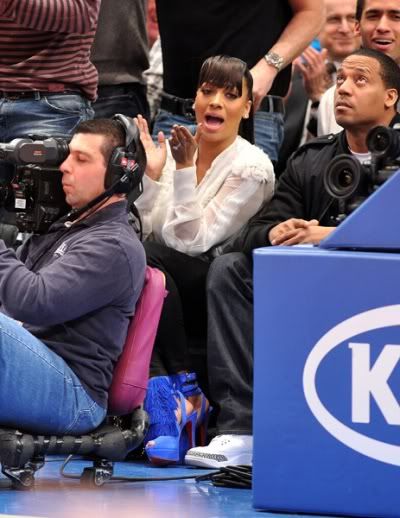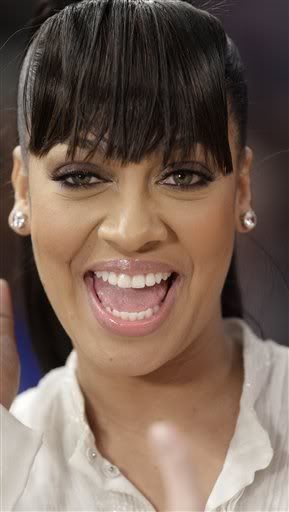 Fun times.
Former Knick and current Assistant General Manager of the team, Allan Houston, was there with his wife. He's a cutie.
And before the game, the lead trio had a press conference to intro the new wave: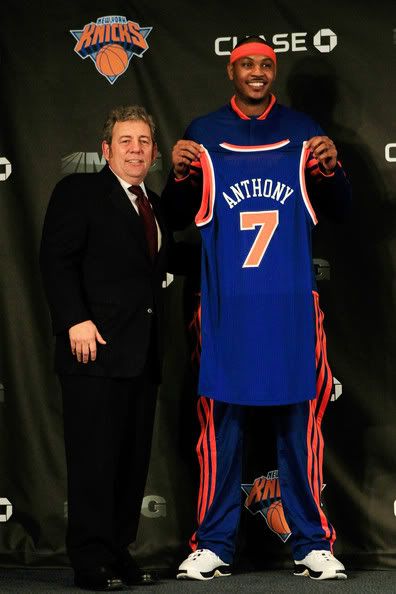 Feels like he's always been a Knick for some reason. The uniform suits him.