TWITTERIFIC: Celebs Twee-act To Rihanna Vs. Ciara Twitter Feud
Feb 26 | by _YBF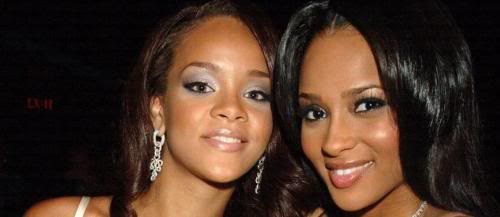 Yesterday we told you about the twitter combat between Ciara and Rihanna. And with two such high profile women going at it, naturally other celebs couldn't miss out on the chance to speak their peace.
Come inside for a roundup of celebs like Mos Def and "Madea" using their 140 characters to get a few licks in.
Here's what a few celebs had to say about RiRI Vs. CiCi:

See....Katt Williams is all kinds of wrong. SMH.
Ouch.
Calling all of Ciara BFF's: LaLa, Kelly, Kim K., Serena - throw some support at your girl because other celebs are starting to throw their daggers and it isn't pretty.

But on a brighter note, it does seem like the ladies patched things up quickly. Ciara tweeted this late last night: