TheYBF.com was on the scene at the recent Black Women in Hollywood luncheon hosted by Essence Magazine and sponsored by Lincoln. We caught up with all of the fabulous women who hit the gold carpet, including all 4 honorees--Jennifer Hudson, Viola Davis, Loretta Devine, and Angela Bassett.
Check out our exclusive red carpet video coverage to find out if Serena Williams will be returning to "The Game," what shocked the hell out of J-Hud, and who Lauren London is a huge fan of, when you read on...
YBF's L.A. video correspondent Kalia snatched some face time with some of the most fab chicks in Hollywood on the BWIH gold carpet at the Beverly Hills Hotel. Peep our exclusive video above for celebs like Tia Mowry, Lauren London, Laz Alonso, and hilarious Gabrielle Union gushing on their fave celebs.
Oh, and Gabby cracks jokes about constantly getting mistaken for Sanaa, Brandy, and any other black chick in Hollywood. Check it!
And pics of celebs chillin' in the Pepsi We Inspire photobooth and the sexy Lincoln Lounge with Moet right before the event:

Funny girl Serena snapped some cute pics in the photobooth.
And she moved inside the Lincoln Lounge to laugh it up with Kimora, Tia and Tamera Mowry, and Niecy Nash: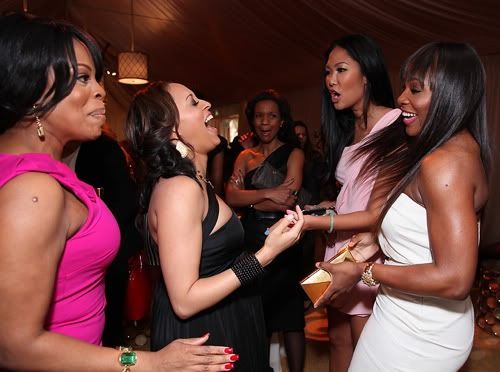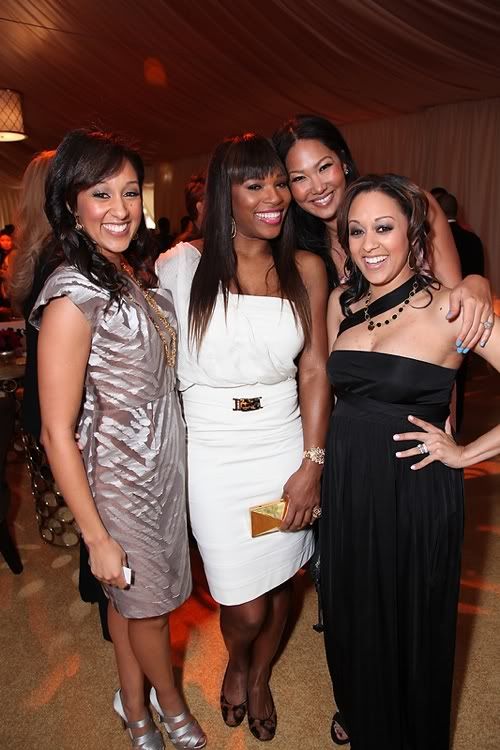 So fab!
And celebs like Boris and Nicole Kodjoe rocked photo opps with Moet.
Click Thumbnails
VIDEO CREDITS: EDITING, DARREN BANKS/CORRESPONDING, KALIA SILVA
PHOTO CREDITS: Alex J. Berliner/abimages