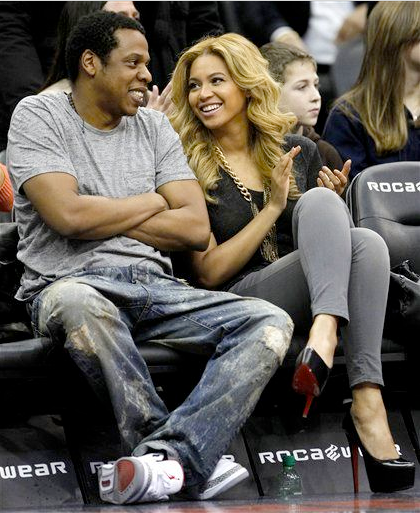 Jay-Z and wife Beyonce got cutesy courtside at Monday night's Nets game in Jersey. Pics of the fab couple, Bey's to-die-for 6 inch black Louboutin pump, and Michael Strahan and Nicole Murphy sitting courtside as well, when you read on...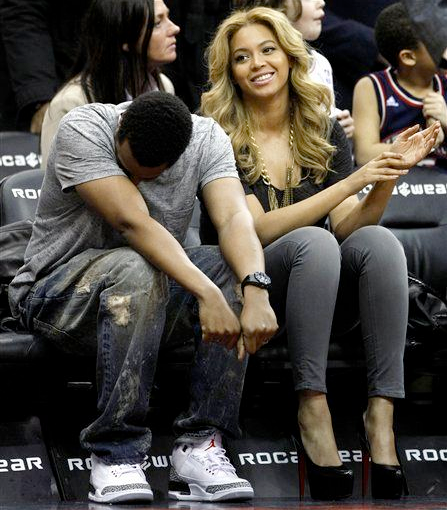 Mr. Carter got extra casual in a grey tee and distressed jeans at Monday night's game. While Bey matched his grey theme and rocked her slim gray jeans, a black tee, and uber sexy triple platform black stiletto Louboutin pumps. Loving those.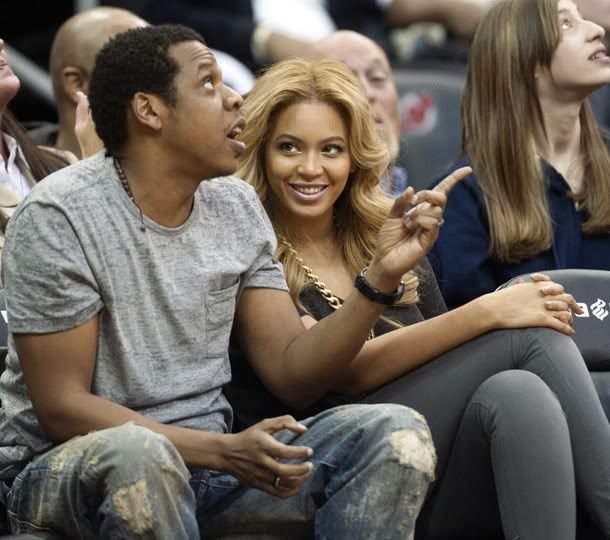 She's looking pretty as usual.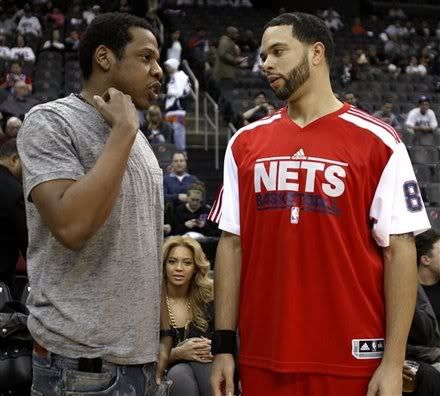 Jay chatted it up with new Net Deron Williams.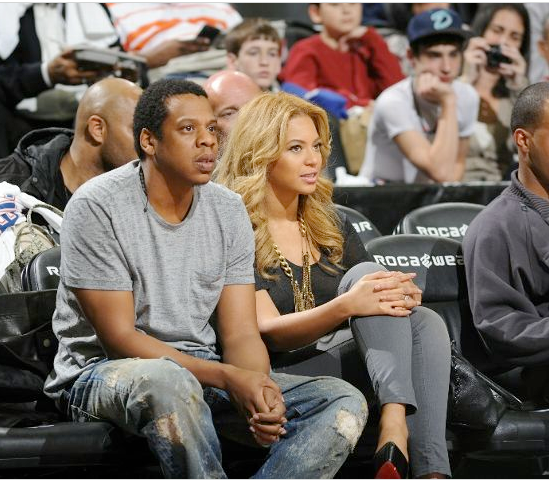 Cute duo.
And Michael Strahan also had his lady by his side Monday night. Oh, and Dr. Ian too:
I can't even focus on Nicole thanks to homeboy on the far left of the pic. WHOSE curly double stacked toupee did he borrow for this here event? I mean....REALLY. Lookin' like a black Luigi...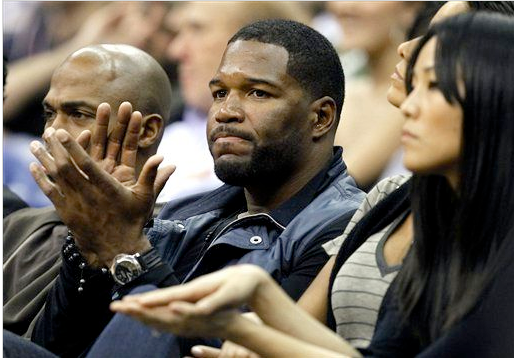 The Nets lost by 1 point to the Phoenix Suns. I swear curly top dude stole the show. Fun times.