BEYONCE KNOWLES: I Donated My Money From Gaddafi A Year Ago!
Mar 02 | by Natasha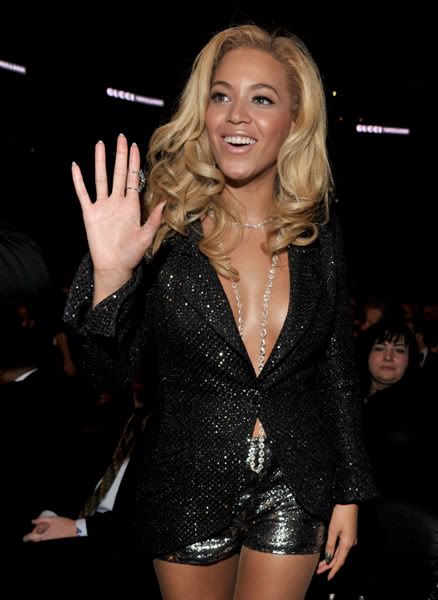 The industry was up in arms yesterday about Beyonce, Usher, 50 Cent, and Mariah Carey taking "blood money" from Libyan dictator Muammar Gaddafi for performances, and actually keeping the millions.
But after Nelly Furtado came out about giving away her stash to charity, Beyonce also announced that she did the same. Read on for the deets....
Beyonce performed back in 2009 in St. Barts for the Gaddafi family's New Year's Eve event. And she reportedly received a million dollars to do so, much like her counterparts Usher, Mariah, and 50 Cent had received from the family at one point.
But with the outrage in Libya and the war crimes of Gaddafi now coming to a head, demands have started flying for the celebs to return or donate the monies they received.
Beyonce told the Associated Press today that she donated the money a year ago, after finding out about the Gaddafi connection:
Beyonce says she donated money she received for performing for the Gaddafi clan to Haiti relief efforts more than a year ago. The superstar made the revelation in a statement Wednesday to The Associated Press.

Her announcement comes days after singer Nelly Furtado tweeted that she had gotten $1 million from the Gaddafi clan to perform in Italy in 2007. Furtado says she's donating that money to charity. Beyonce's publicist says she performed at a private party on the island of St. Barts on New Year's Eve in 2009. Once it was revealed that the performance was linked to the Gaddafi family, she gave the money and commissions to earthquake relief in Haiti.

Libyan leader Muammar Gaddafi is being investigated for possible war crimes.
So there you have it...