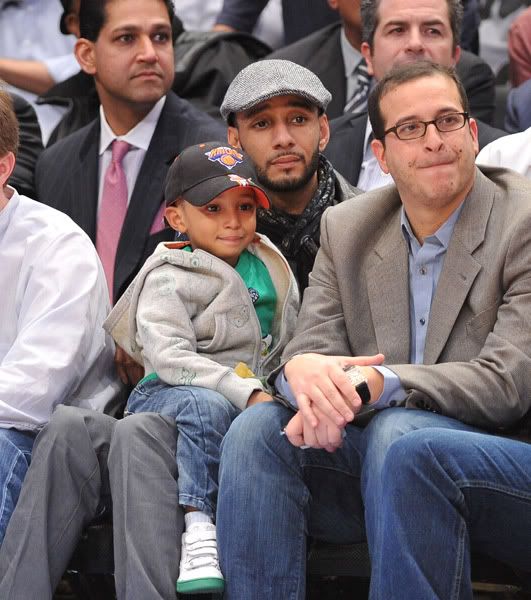 Celebs were out at Madison Square Garden last night to watch Carmelo, Amar'e and the Knicks take on Chris Paul and the New Orleans Hornets.
We've got pics of Swizz Beatz and Kaseem Jr., LaLa, Jessica White, and Michael Strahan and Nicole Murphy all taking in the game courtside when you read on. Oh, and a few pics of LaLa and little Kiyan copping some childrens' books, when you read on...
Swizz Beatz took his mini me to the game last night. Looks like it was a boys night as Alicia wasn't there with them.
LaLa hit up the game to support her hubby Melo.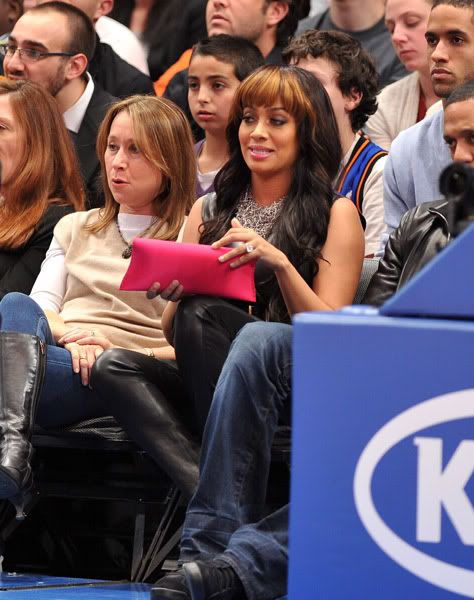 Are we feeling the new blonde bang she's rocking? I can't decide if I love it.
Darrelle Revis--star cornerback for the NY Jets--took in the game courtside.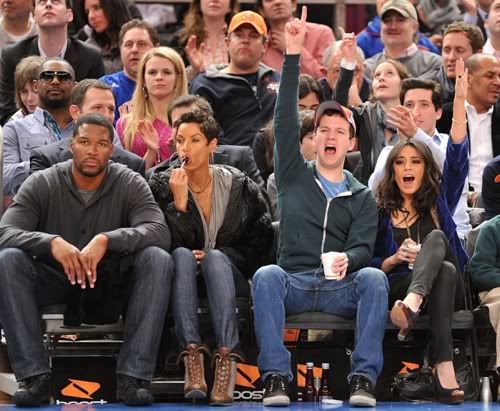 Michael Strahan and fiance Nicole Murphy looked more impressed with the blow pop and each other than the game as they sat next to fans Vanessa Hudgens and friend.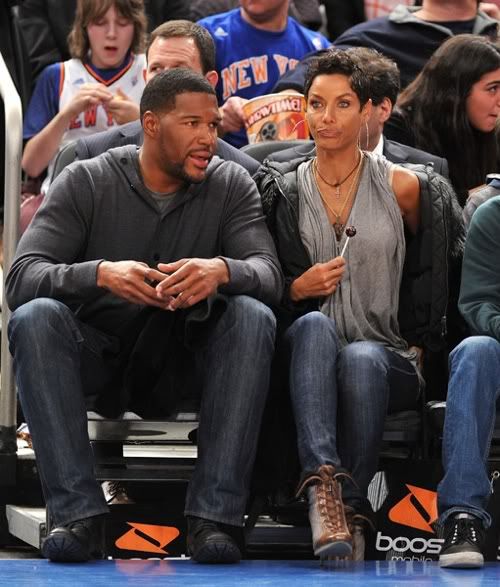 Bored much?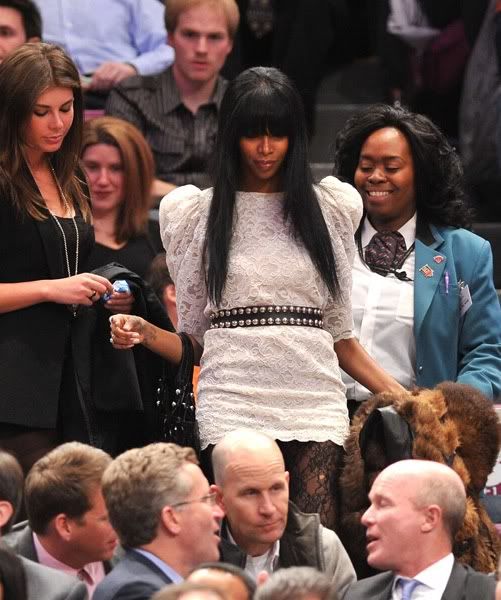 Model Jessica White thought she was going to a photoshoot.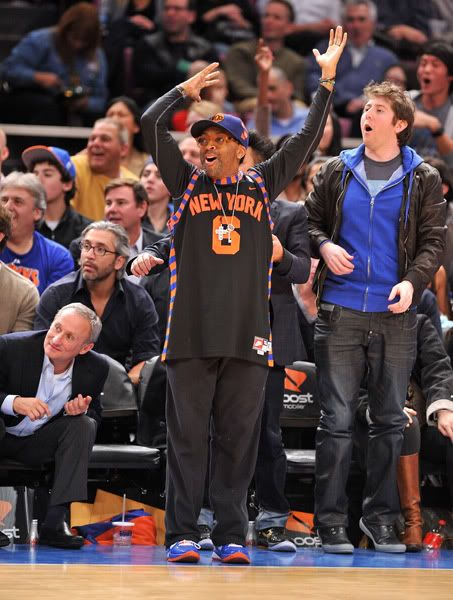 And Knick fan Spike Lee yelled from the sidelines as usual.
But before the game, LaLa took Kiyan to the Cozy Friedman book launch party at Cozy's Cuts:
LOL at Kiyan.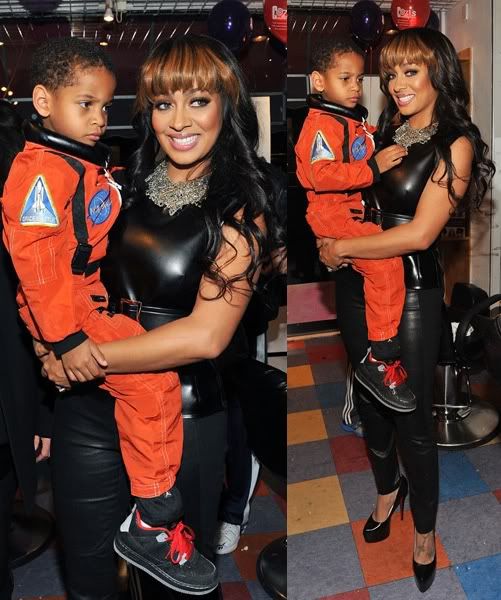 Fun mommy-and-me times.
Photogs: Vlasic/Devaney
The Randomness:
1. O snap! Paula Abdul called the cops on her boyfriend just so she could ESCAPE his car! Story