DO WE LOVE IT?: Chris Brown & Wiz Khalifa's "Bomb" Track
Mar 05 | by Natasha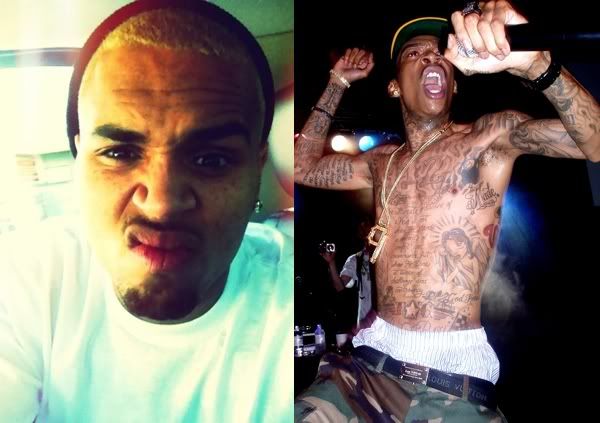 Chris Brown took a break from dying his hair blonde and snapping X-rated full frontal naked pics to drop another track off his upcoming F.A.M.E. album.
Decide if we love his new joint "Bomb" featuring Wiz Khalifa when you read on....
Breezy and Wizzy have hit a few stages together recently as Wiz brought him out a couple times for his "Black & Yellow" performances.
Anywho, "Bomb" reminds me a bit of Esther Dean's "Drop It Low," which Chris was featured on. The new track, talking mainly about how badly they want to get it in with sexy ladies, is produced by Free School and appears on Breezy's F.A.M.E. album dropping March 22nd.
So...
DO WE LOVE IT?!