Stars of the latest season of "Celebrity Apprentice" celebrated its season premiere last night at Surrender Nightclub at Encore in Las Vegas. Come inside to see pics of NeNe Leakes, Chanita Foster, and Lil' Jon.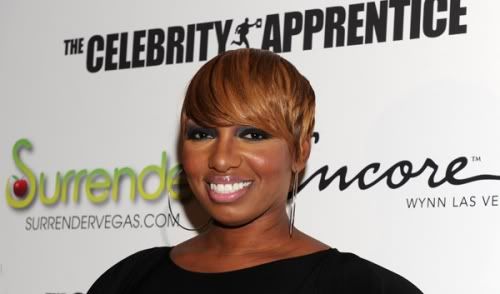 Sure to be a standout this year, the tv teasers show NeNe in hot confrontations with both LaToya Jackson and Star Jones. I'm sure that ought to get interesting after their recent exchange of words.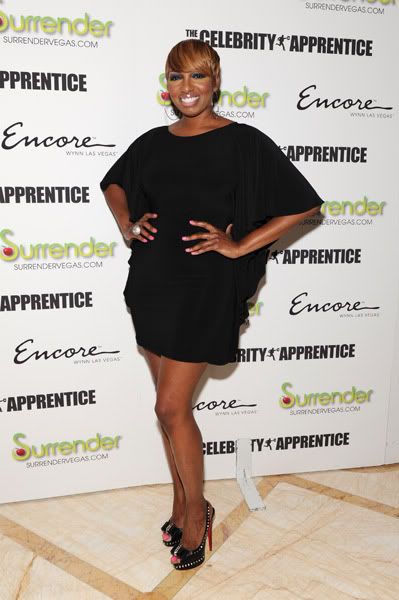 Chanita Foster from "Football Wives" was there.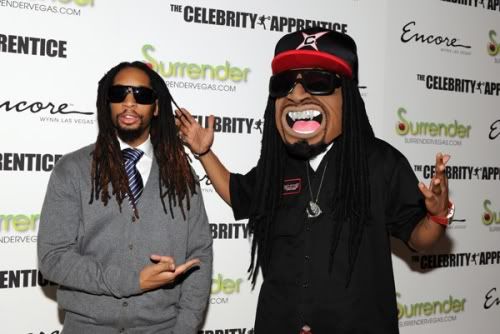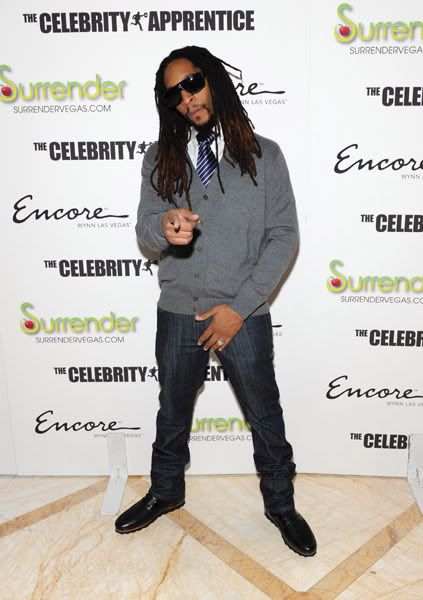 Castmember Lil' Jon was in the building.
NeNe was spotted promoting the show in her spiked Louboutins.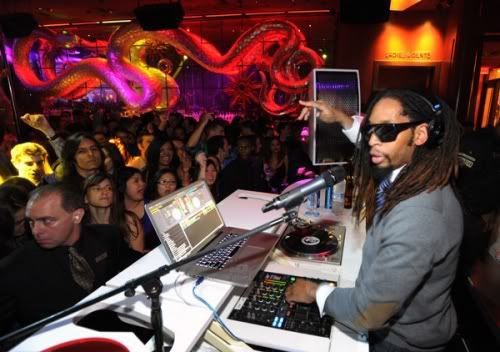 Later, Lil' Jon hit the wheels of steel and got the party jumping.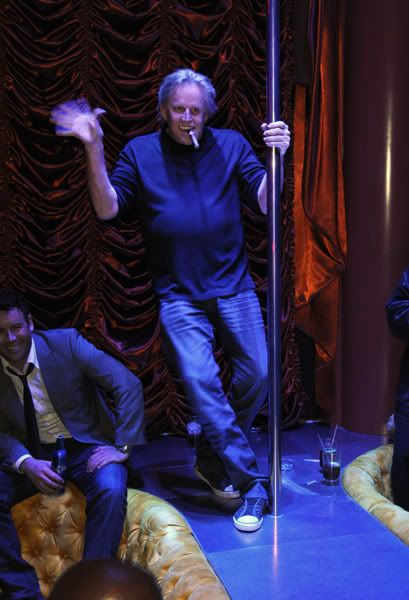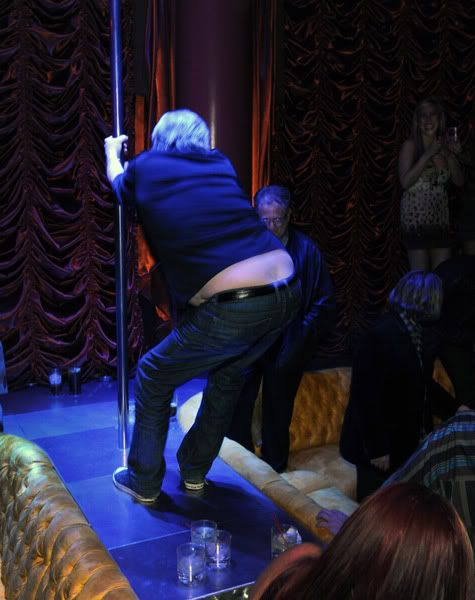 Get your singles ready!
Lil' Jon got it so "crunk" that cast member Gary Busey took it to the pole screaming "To the windows....to the wall..." I can't!
The Randomness:
1. New biography details Jay-Z's rise from crack dealer to gun slinger to money maker. Here.
Photos via WireImage/D. Becker/J. Eddy/wenn.com