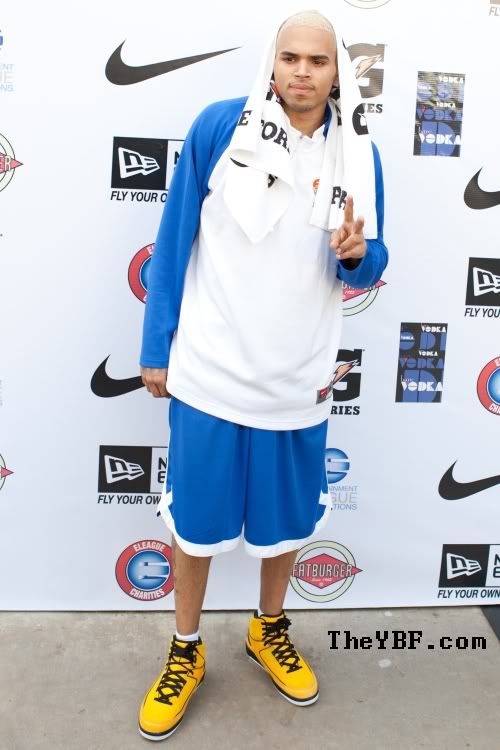 Chris Brown left his clothes on long enough to play some ball at the E League Celebrities Bridge Basketball and Charity event sponsored by Nike, Fatburger, New Era and Gatorade in Santa Monica this weekend.
We've got pics of Mr. Blondie balling it up, plus celebs kicking it courtside at last night's Hawks vs. Knicks game, when you read on...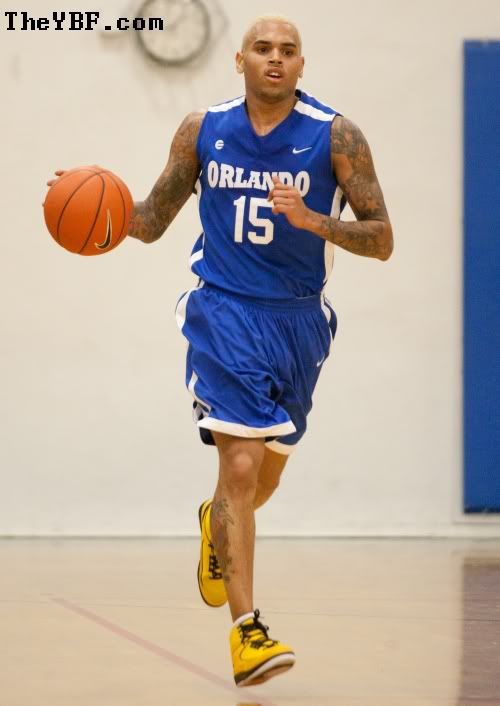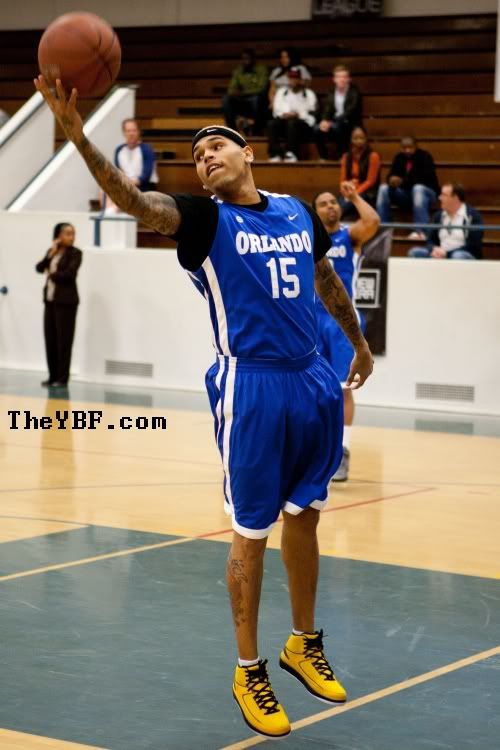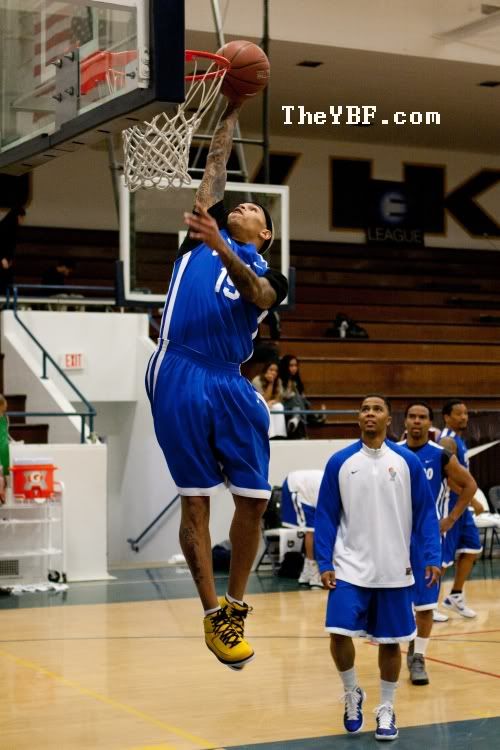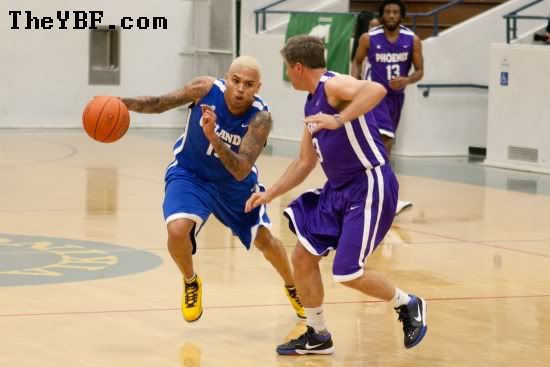 Basketball lover Chris lookd like he really got down and dirty with this one. Well, not as down and dirty as his usual...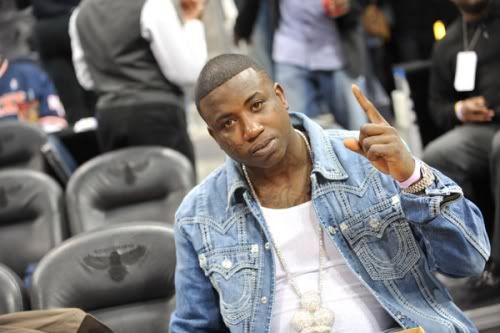 And over in Atlanta, Gucci Mane, Fabolous, Toccara, and others all hit up the Hawks game to watch them take on Carmelo and co.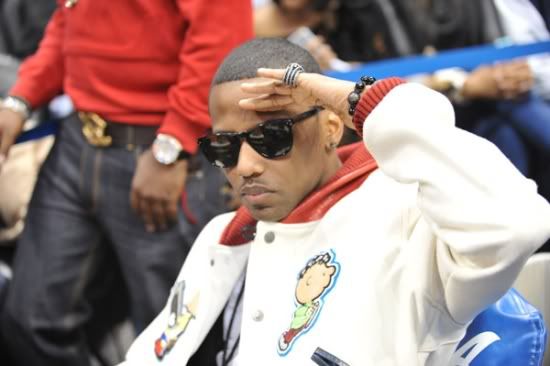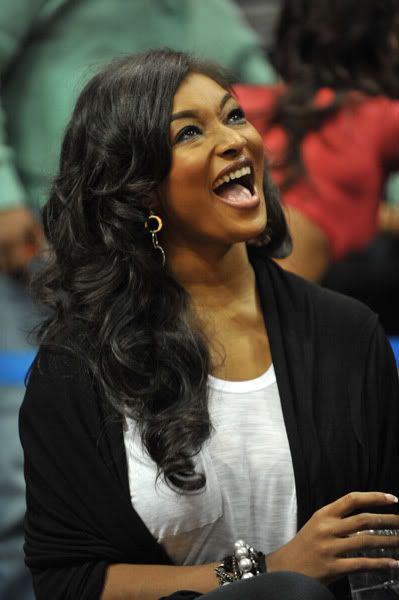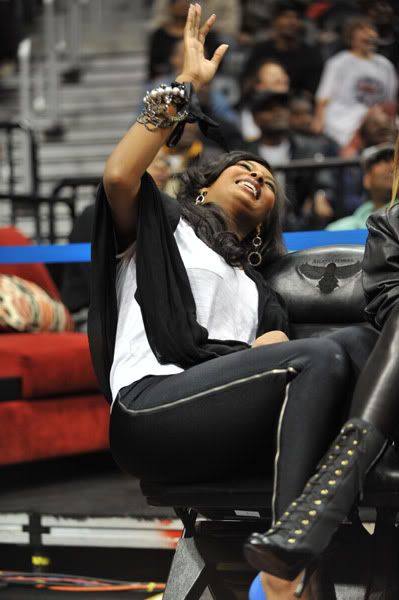 T clearly had some fun.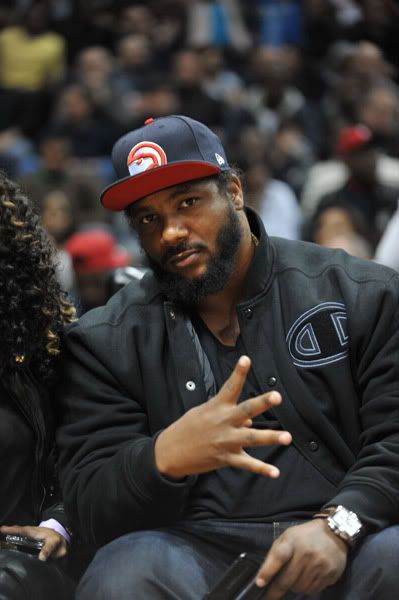 I want to run up to Polow Da Don with a sponge and bucket and do a wash-by on his ass.
Fab b-ball times...
Photos via SPLASH