Model Chanel Iman: I'M TRYING TO GAIN WEIGHT!
Mar 07 | by Natasha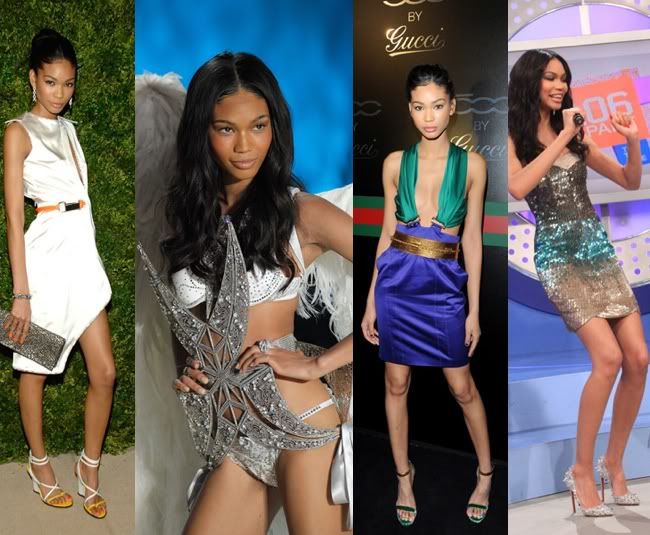 Victoria's Secret model Chanel Iman knows you think she will break if she jumps up on a curb too hard. She says gaining weight is next to impossible for her to do, but she's happily packing on the pounds so she can get a fuller figure.
Read on for what she had to say about her yummy "diet" when you read on...
In a statement that will piss off damn near every woman reading it, Chanel Iman is explaining why she's so slender...even for a supermodel.
The 5'9 20-year-old beauty told UsWeekly.com last week that she recently packed on 13 pounds. And she's loving it. She says it's hard for her to gain weight, so she eats all the steak and potatoes she can to get those curves she loves to see on a woman:
"I eat to gain. I'm a big believer in having hips, butt and thighs!"
Oh yeah? So what's her horrific and utterly difficult diet plan?
"I'm eating everything from steak to mashed potatoes; people hate me! It's very difficult for me because I'm naturally skinny. I have to put on a lot of weight and work out to gain muscle. I love curves and being sexy."
Sigh. Meanwhile, many women can LOOK at 2 au gratin potatoes and put on 13 pounds. Well good luck with your quest Chanel. You're a fab chick nonetheless.