Bobby Brown Denies Bobbi Kristina's Drug Allegations, New Pics Surface
Mar 09 | by Natasha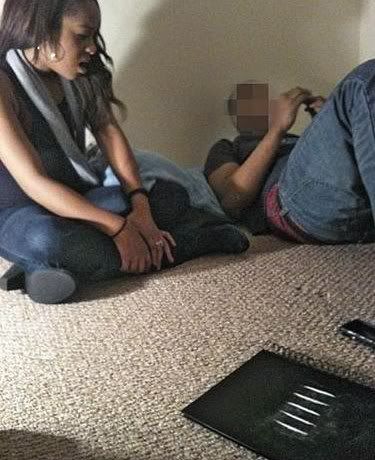 Bobbi Kristina isn't the only one denying the seemingly obvious. Pops Bobby Brown spoke to ABC News this week and denied the pics and claims that his 18-year-old daughter Bobbi Kristina doing cocaine.
Bobby's denial, plus clearer pics of Bobbi Kris "not snorting lines" when you read on....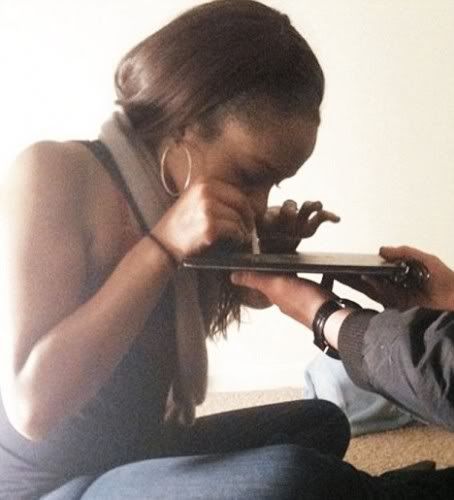 Looks like Bobby and Whitney have a "situation" on their hands. After these pics of Bobbi Kristina "allegedly" snorting cocaine surfaced last week, denials of "it's not what it looks like" came from Bobbi Kris herself. And now, from her daddy.
Bobby told ABC News:
"I don't know anything about that," Brown told ABC News Now's What's the Buzz on Monday when asked about the photos. "My daughter, she doesn't, she doesn't do that."
Hmmm. Even if she wasn't actually snorting it--even joking with something like this screams "problematic" to me. But maybe that's just me. Your thoughts?