EVENT FAB: Celebs Party It Up In NYC
Mar 10 | by Natasha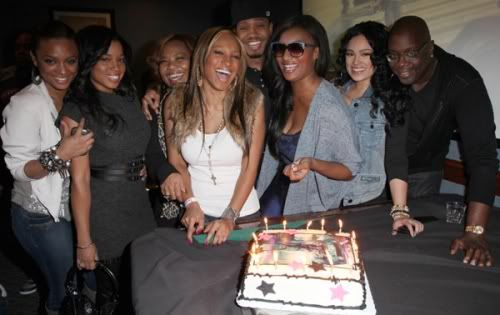 The new "Lady Hennessy" Toccara Jones celebrated her 30th birthday this week at the Bottles & Strikes event in NYC. She and her friends all hit up Chelsea Piers Sports Center with cake and laughs to party it up. We've got pics of them, plus pics of folks hitting DJs M.O.S. and Kiss' NY wedding reception when you read on...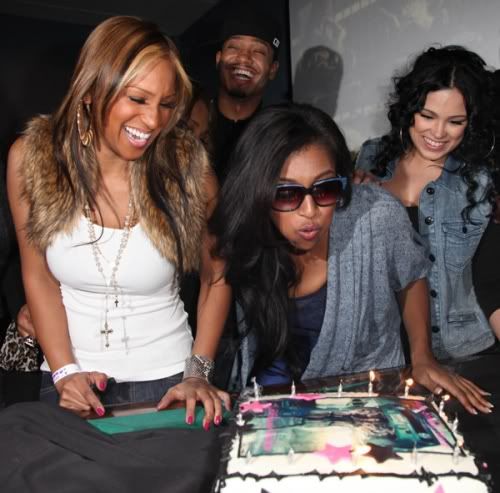 Toccara blew out her candles with the help of her industry friends. The cast of VH1's "Love & Hip Hop" were there to party like Mashonda, Emily B, and Olivia.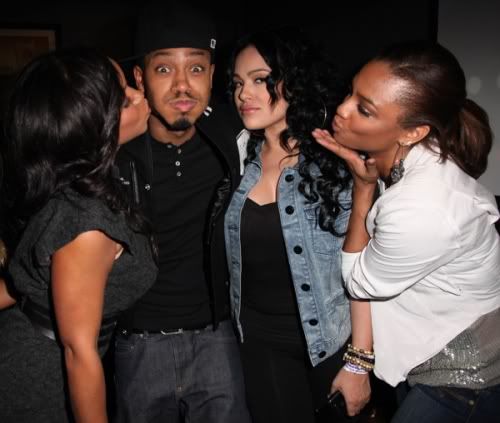 Terrence J landed some kisses.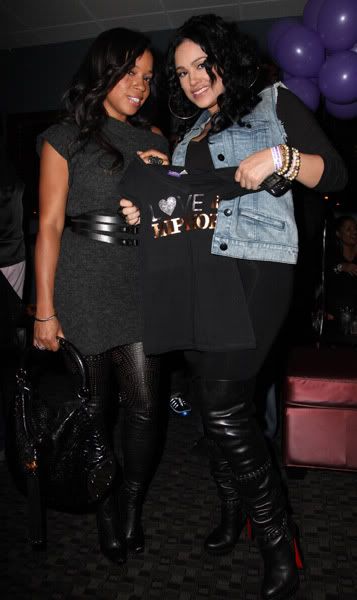 Such a cute look for Mashonda.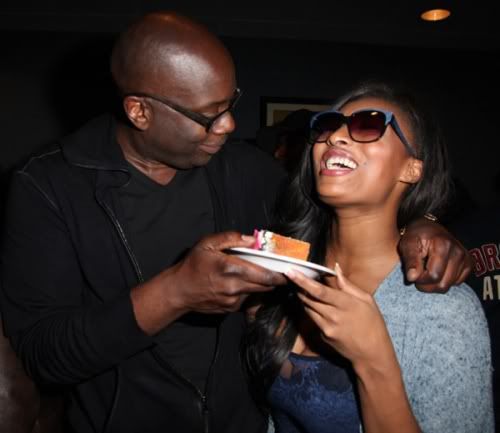 Interesting outfit for T. Her ex (reunited though? hmmm) Mike Keyser helped her chow down on some birthday cake.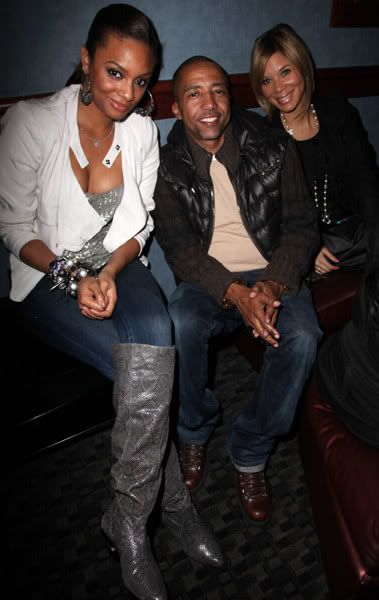 Kevin and Erika Liles were there with Alesha Renee.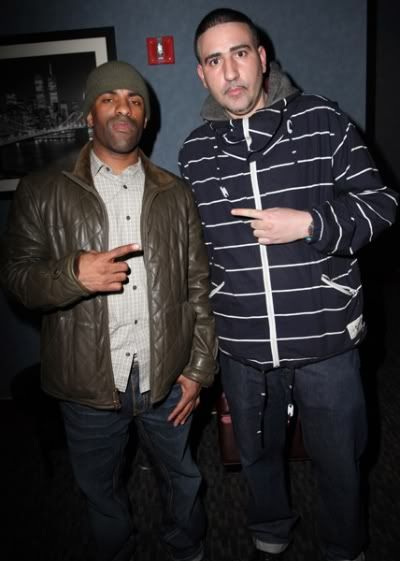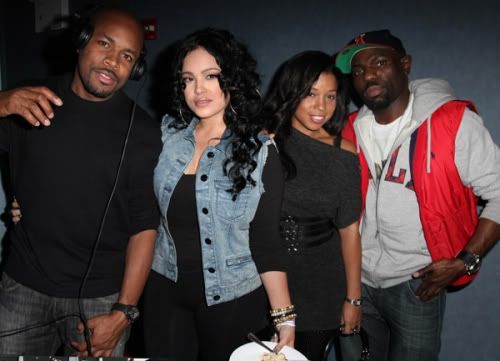 DJ D-Nice was in full effect.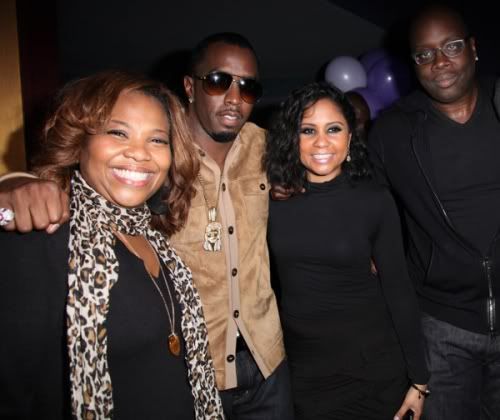 And Angela Yee and Diddy stopped by.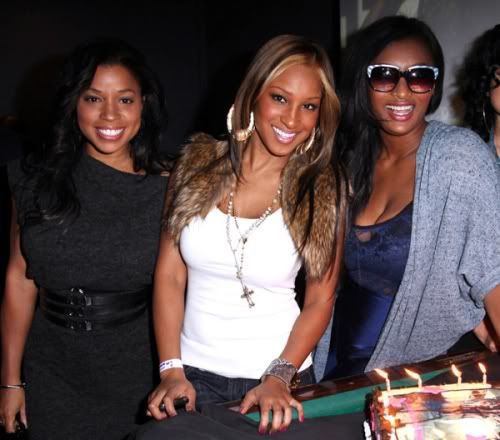 She turns 30 March 13th. Happy Birthday Toccara!
Elsewhere in NYC this week, the wedding reception Of DJ M.O.S. And DJ Kiss went down at Avenue: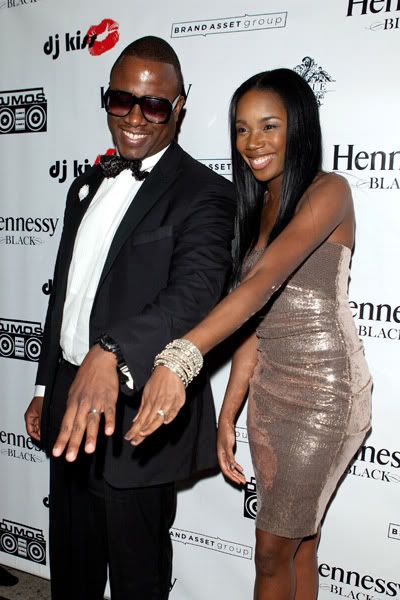 The bride and groom were married several weeks ago, and had a reception with their NYC friends and fam.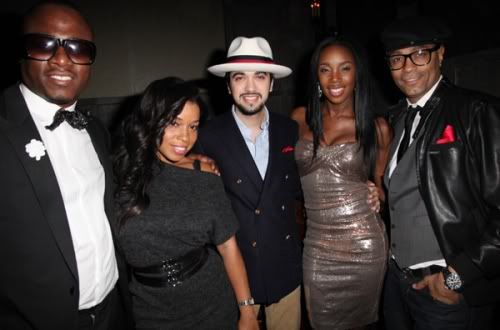 Mashonda and others stopped by this event as well.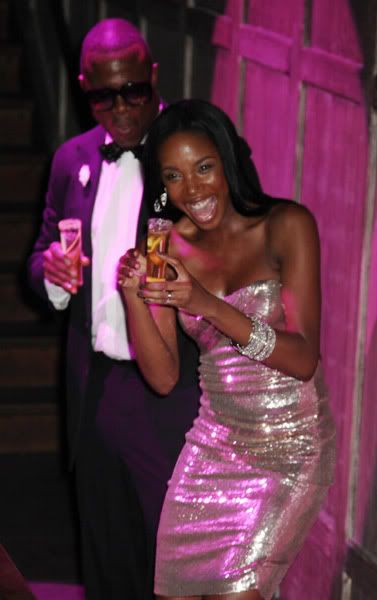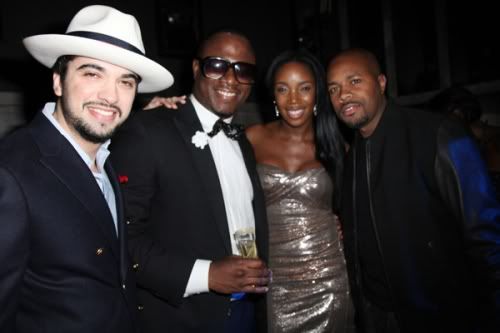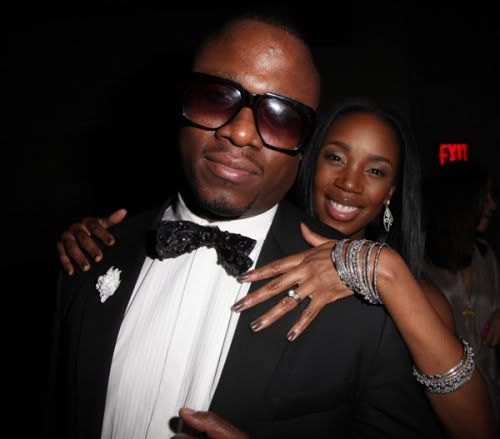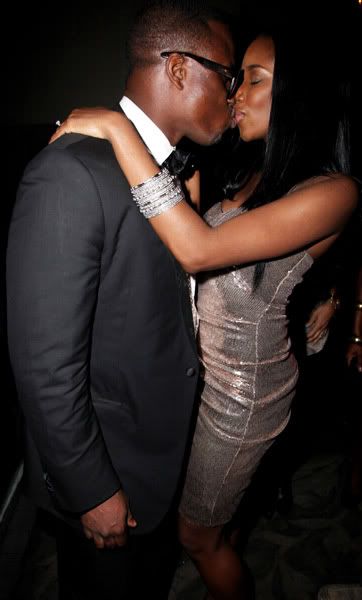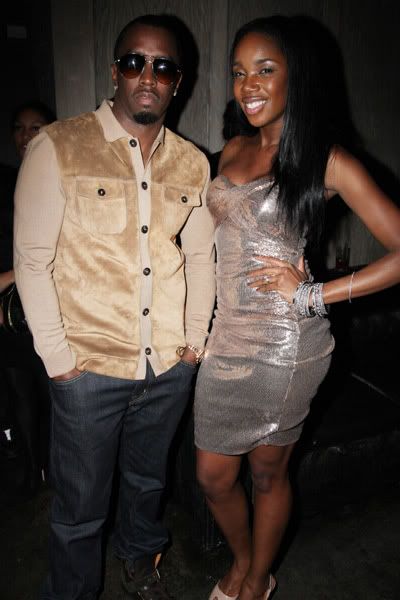 And so did Diddy. Fab times and congrats to the couple!
Photog: Nunez