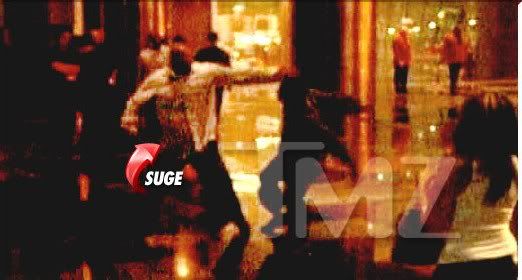 Suge Knight was involved in yet another casino scuffle this weekend. This dude will never learn.
Get the deets inside...
TMZ reports that hidden cameras captured hip-hop producer Suge Knight taking swings at an unidentified man this weekend at a Las Vegas casino. The incident happened Saturday night at the Aria Hotel where an eyewitness said a man walked up to Suge and challenged him saying, "I can take you."
Suge took a few swings at the man and cops arrived shortly thereafter to break up the incident. No charges were filed and a representative for the hotel declined comment saying, "Due to guest privacy policies, I am unable to confirm information about guest activities in our hotel."
Meanwhile, here's the video:
SMDH...