GUESS THAT DANCING BASKETBALL FAN!
Mar 17 | by Natasha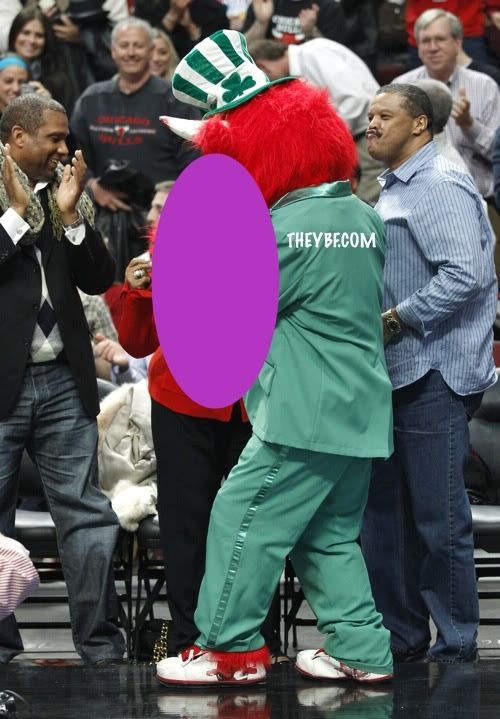 Guess who danced it up with the mascot on the sidelines of the Chicago Bulls game at the United Center this week?
We've got the answer when you read on....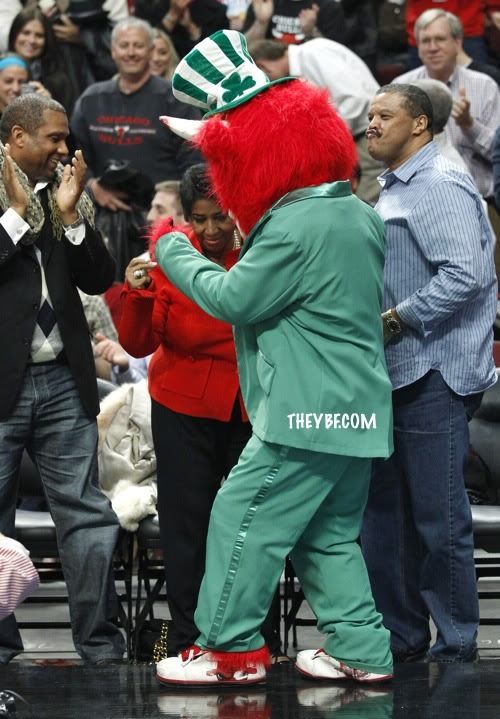 It's the Natural Woman herself--Aretha Franklin! And she's getting cheered on by her son and her friend Tavis Smiley.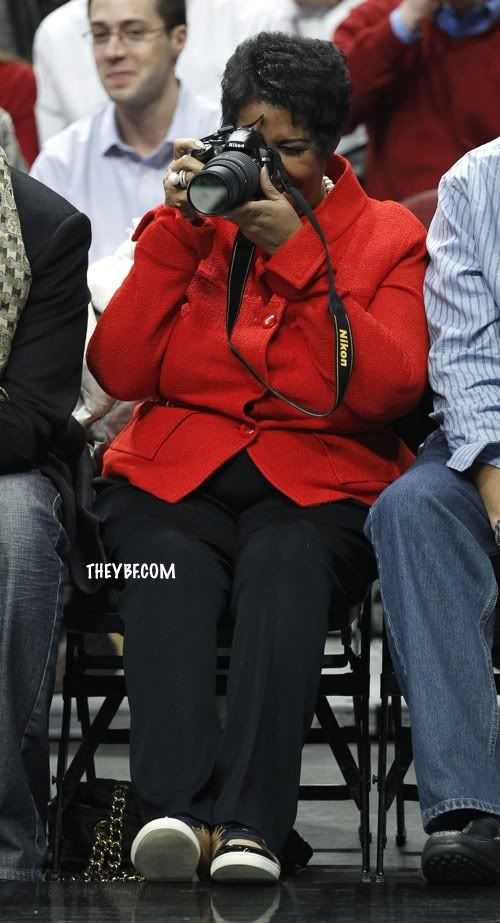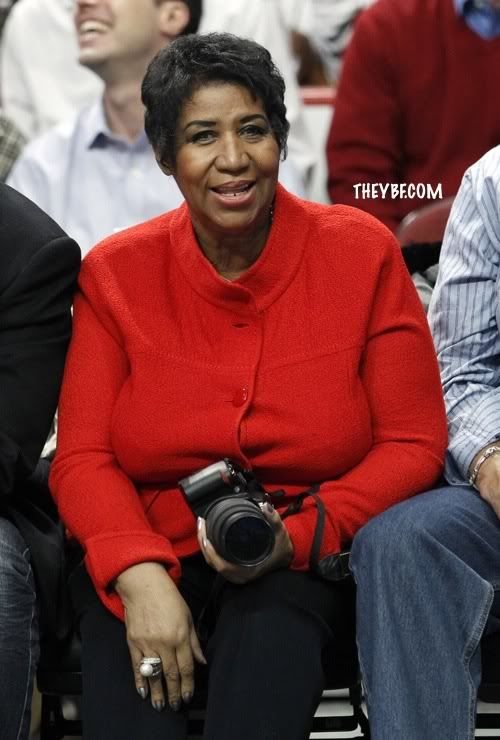 She hit the sidelines of the Bulls games with her people and even sharpened her photography skills at the same time. Somebody clearly had some fun. Gotta love her.
Photos via INF