50 Cent And Ja Rule Beefin' On Twitter Again + 50 Cent's Movie Trailer For "Setup" + Willow Smith HACKED!
Mar 24 | by _YBF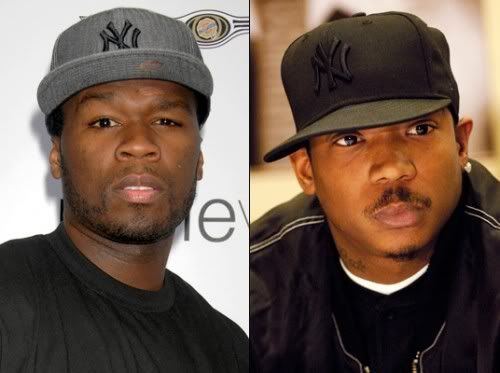 Another day...another twitter beef. 50 Cent wasted no time in adding his commentary to reports that Ja Rule is on his way to jail for tax evasion. See what he had to say inside plus watch the trailer for his new movie with Bruce Willis inside...
Leave it to 50 Cent to kick a brotha when he's down. We told you earlier that Ja Rule is facing jail time for tax evasion and 50 wasted no time getting on twitter to make fun of Ja.
See what 50 Cent said below and then get Ja's responses....
And of course, Ja Rule had to get his own digs in about 50's album sales. Play nice boys...this is the -ish that RL was talking about. Can't we all just get along in hip-hop?
And when he's not raising a ruckus on Twitter.... 50 Cent does have a budding acting career. He is starring in a new movie with Bruce Willis called Setup and we have the trailer for you here:
Are you going to see this?
Speaking of Twitter ish, yesterday, Willow Smith's Twitter account RT'd a message about Chris Brown possibly going to prison (and he's not) for the ABC hoopla, but not for hurting Rihanna. But Roc Nation posted a message afterwards saying Willow's account is a "negativity free zone" and her account was hacked.

Didn't know hackers only broke into accounts to Retweet a message...