We told you earlier about the hot new duet between Keri Hilson and Chris Brown and now we have the video. Check out the video for "One Night Stand" inside plus find out about 50 Cent's real estate woes...
Putting the focus back on his music, Keri and Chris dropped the video for the "One Night Stand" single we've been anticipating. Watch the video above and let us know...
DO WE LOVE IT?
And in real estate news...
The price of the Farmington, CT estate owned by rapper 50 Cent was recently slashed down from a high of $18.5 million to just under $10 million. The home comes with its own historical background once belonging to heavyweight Mike Tyson and now in the hands of 50 Cent. The 52-mansion comes with 19 bedrooms and 25 full baths.
Besides the amenities like the large lion covered fountain in the driveway, there a nightclub, recording studio and of course the infamous wine cellar.
50 describes the estate as "The Playboy Mansion of the East."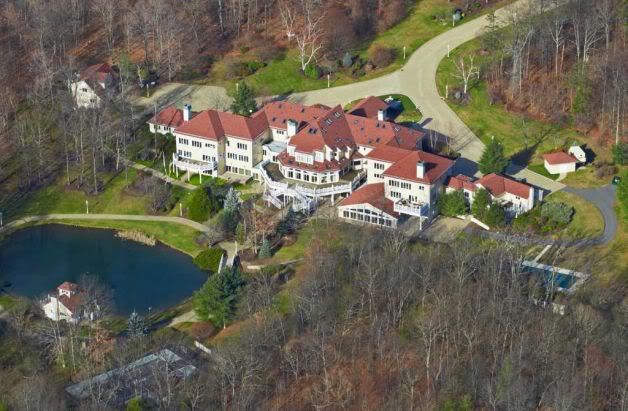 And if you can cough up the $10 million asking price, be prepared to pay $98,000 in property taxes annually. It cost big bucks to be YBF in Connecticut.