FOOLERY: Birdman & YMCMB Toss $50,000 At Strip Club In Queens
Mar 29 | by Natasha
Another day, another strip club. After Lil Wayne and the rest of Young Money made their I Am Music II tour stop at the Nassau Coliseum in Long Island last night, Birdman and the crew hit up Club Perfections strip club in Queens.
The crew tossed around $50,000 with all the strippers hogging the one pole in front of the fellas throwing dough like a scene out of Player's Club. NSFW pics and video of the foolery when you read on....
I can think of a few better things to do with $50K, but hey, it aint my mula.
Birdman, the barely legal Lil Twist, and the rest of the YMCMB--sans Lil Wayne--hit the strip club after last night's show. And the usual foolery broke out. Birdman and co. reportedly tossed $50,000 at the strippers while they "danced."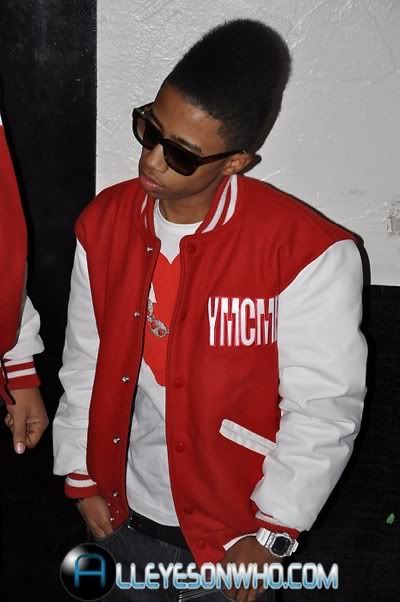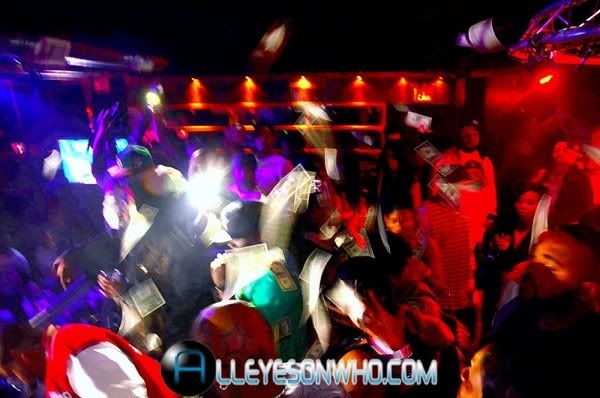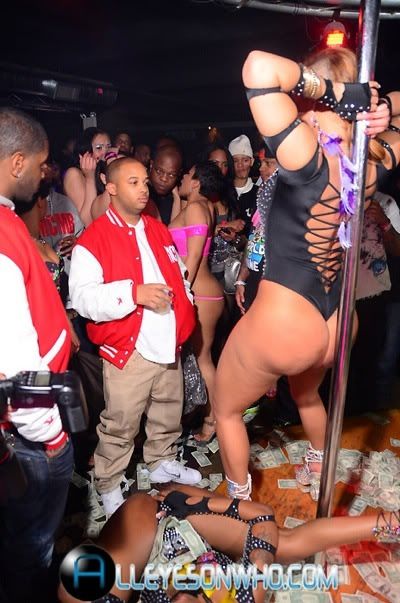 Is that a purse on stage? Does the purse have to match the stipper's outfit for the night? I'm sure it's to toss the money in and all but um, yeah....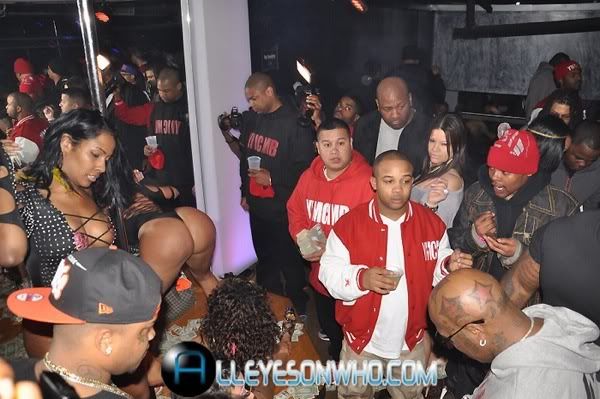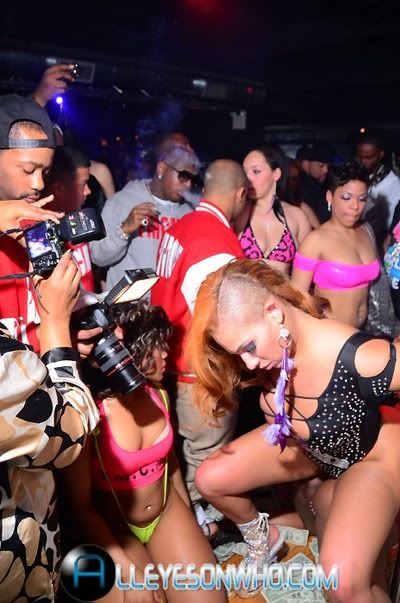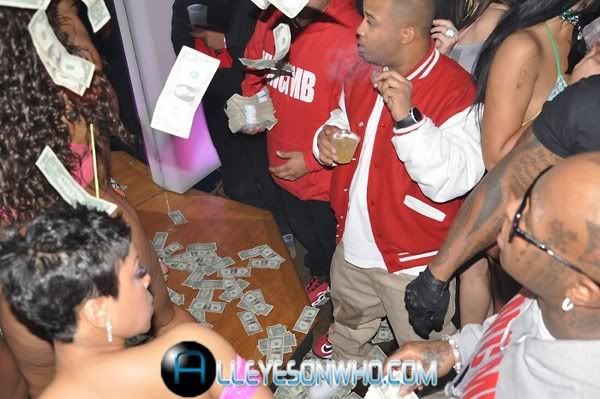 These chicks were serious about this money. I know as soon as that bell rang everybody screamed "there's money out there y'all!"
And if you ever wondered what this type of scene looks like live:
Keep it classy y'all.
Keep dem dollars comin....And das gonna make me dance....
Photos via AllEyesOnWho.com