Last night, Toni Braxton and her siblings hosted a screening of "Braxton Family Values" in Atlanta. Come inside to see the pics plus photos of Ciara, Tracy Morgan and Fat Joe at the Knicks vs. Magic game last night.
Down at Atlanta's AJA Restaurant, We TV hosted a private dinner and advance screening of their upcoming reality series "BRAXTON FAMILY VALUES."
Above, Traci, Evelyn, Trina, Toni, Tamar and Towanda Braxton all posed together for a family photo.
While munching on honey ginger chicken and cocktails, Grammy-winning superstar Toni Braxton, her sisters Traci, Towanda, Trina, and Tamar dished about their new show.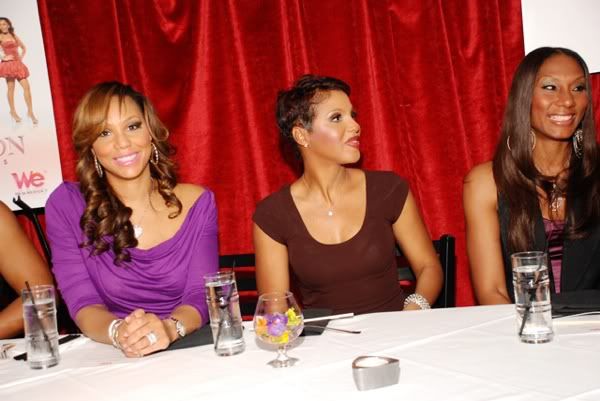 Toni said, "A lot of things will be revealed on the show that will explain some of the situations I've been in over the last couple years. But you gotta watch and see."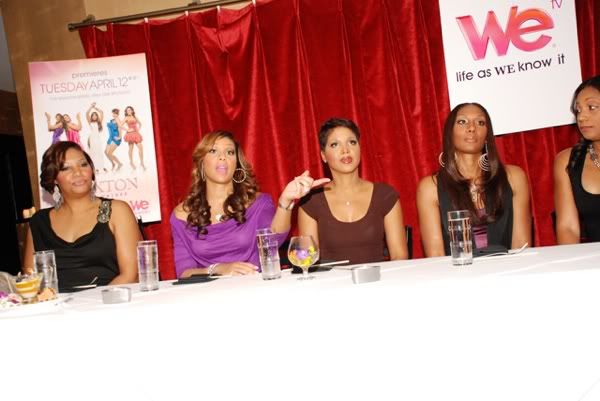 They're a fab looking bunch.
Toni posed with the woman who made it all possible....her mama Evelyn Braxton.
Will you be watching the Braxton girls?
And over at Madison Square Garden...
YBF celebs were at the NY Knicks vs. Orlando Magic game last night.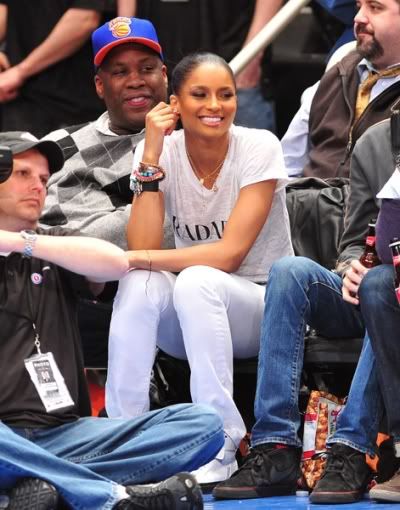 Ciara was front row rocking cute jeans and sneakers and a dressed down look for the NY Knicks win.
And she seemed really friendly with the fans.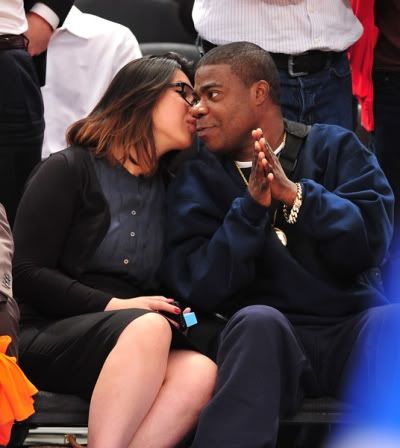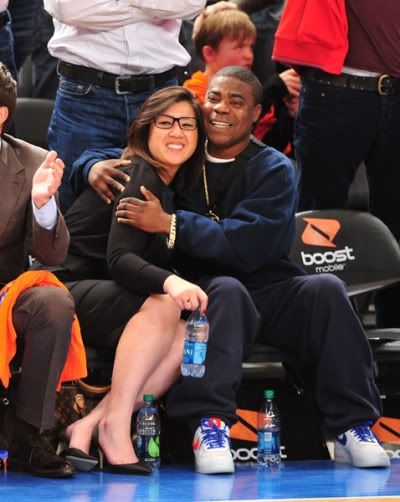 Funnyman Tracy Morgan was also front row with his Knick colored sneakers...and his new girlfriend. WOW.
And Fat Joe enjoyed the Knicks dancers. Of course.
Maybe another Knick dancer walked by....
Photos via Devanay/James Pray