The Knicks got back on their winning game last night as they beat the Nets by 4 at Madison Square Garden. And Ciara and Lala's cousin Dice were courtside watching the fellas duke it out.
Pics of Jay-Z and Questlove taking in the game, plus crazy news about Dominique Wilkins getting attacked over suit money after the Hawks game, when you read on....
Ci looked cute in painted on jeans and an exaggerated shoulder military jacket and her sky-high black Louboutin pumps.
Jay-Z was there to cheer on his own team the Nets.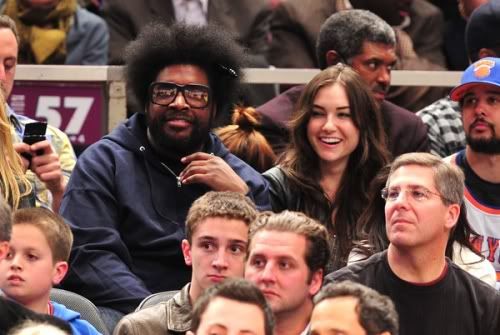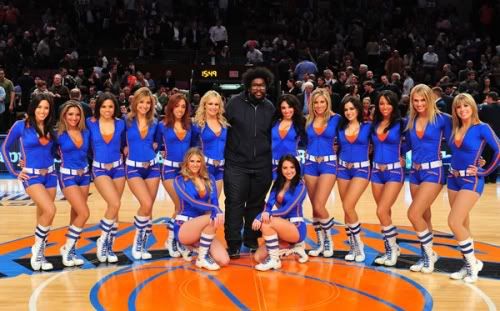 And even drummer Questlove kicked it at the game and with the Knick dancers.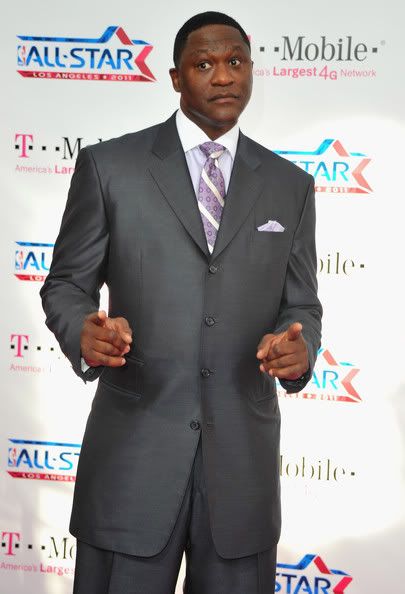 NBA legend Dominique Wilkins, who is the 51-year-old VP of the Hawks, got into a bit of trouble last night. He was attacked by a former NBA referee and former owner of a suit store--all because the retired star allegedly owed him money for some suits. Yes, suits. Apparently, while Dominique was meeting and mingling fans after he did some tv work right after the game, the assailant popped off and attempted to attack him.
Rashan S. Michel, 36, was arrested and charged with one count of simple battery following the incident. And he also got his face beat in too.
NBA.com's Sekou Smith tweeted that Wilkins got in three "solid" punches during the brief fight, while his assailant landed none. Rashan's face looks a damn mess. What's REALLY hood in the ATL? We tryin' to beat folks down over money owed for some suits? In public? AND YOU get beat up instead? I can't.