Last night, Rihanna the scarlet-haired starlet was spotted dining at Philippe's restaurant in Los Angeles.
Pics of Rih's outing, plus her new work with UNICEF's water campaign when you read on...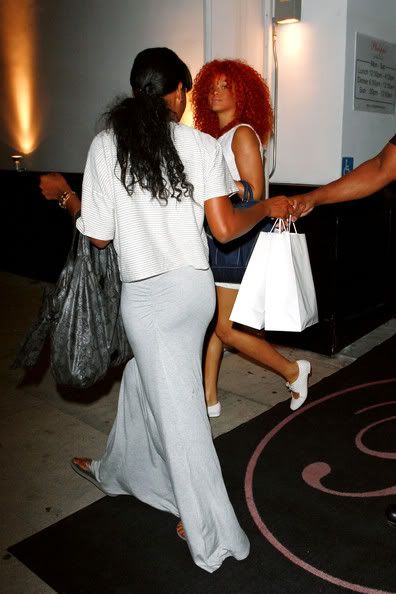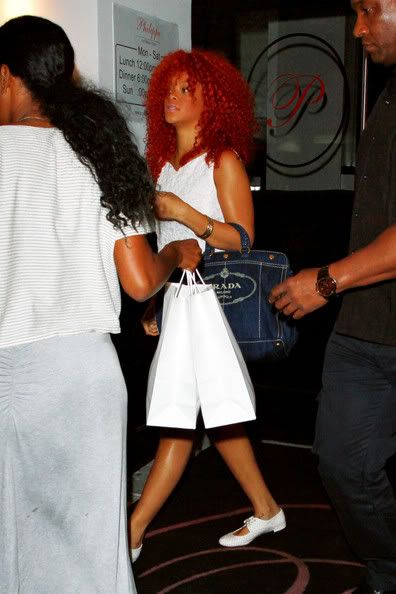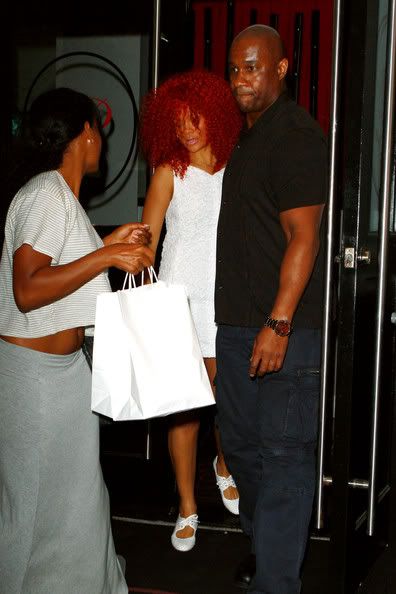 She wore a simple white summer dress and flats and a denim Prada bag.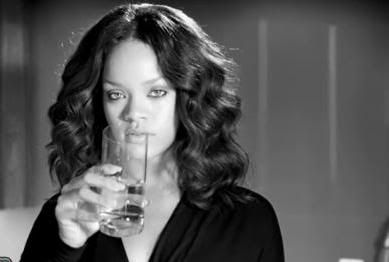 Also, Rihanna has been added to the list of celebs participating in UNICEF's Tap project. Find out more about the project inside along with an interesting Rihanna tid bit and see candids of her at dinner from last night....
Rih joins Selena Gomez, Taylor Swift, Robin Williams, and Adrian Grenier as part of UNICEF's Tap Project to raise global awareness about tap water safety. The celebs each recorded ads for the campaign and have donated their own tap water to highlight the issue.

Watch Rihanna's UNICEF ad here.
By the way, did you know Rihanna can style hair? She recently tweeted that she used to braid hair on her step for extra money.

Gotta love it.

The Randomness
1. Carmelo Anthony may appear on SNL skit on Saturday. Story.
2. Amar'e Stoudemire and Ciara spotted cuddling at SL. Story.
Photos via PacificCoastNews.com